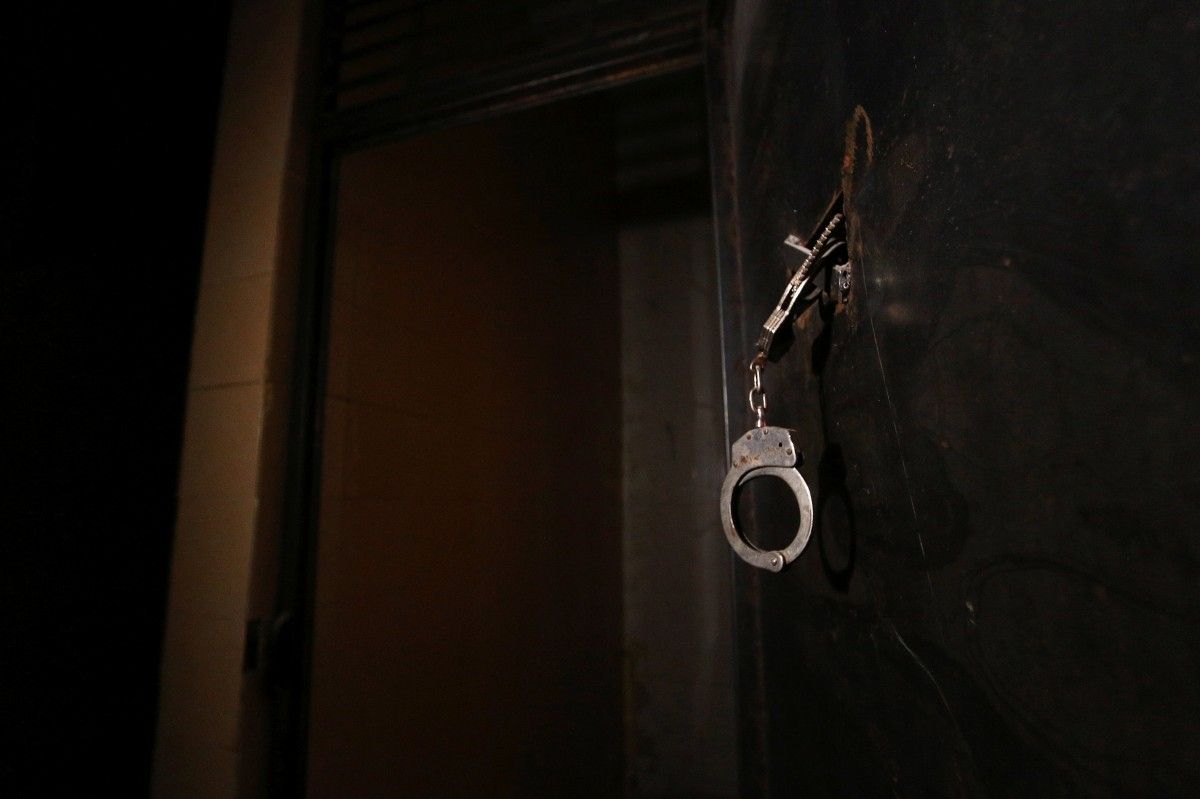 REUTERS
A 40-year-old environmental chemist Marina Yurchak has been held hostage in the Russian proxy "Donetsk people's republic" [DPR] for two and a half years, Kharkiv Human Rights Protections Group reports.
Her ordeal began with almost a year spent in "Izoliatsia", the Donetsk-based secret prison which former inmates refer to as a concentration camp.  While officially "sentenced" to 15 years for "espionage", it seems she was also accused of "insulting" top warlords as she referred to their vehicles as "orc-mobiles", rights watchdog says.
Yurchak's parents left as soon as Donetsk was seized by the Russian-led militants, and tried to get their daughter to leave with them.  She refused, saying she wants to be there when the city once again becomes Ukrainian.
Since 2014, she had been an active Twitter user, making no secret of her pro-Ukrainian stance and writing honestly about what she saw. She would openly write, including, about where the shelling was coming from and where military hardware was being deployed.
Read alsoHead of Donetsk art hub Liubov Mikhailova: On Donbas issue, Ukraine seems to be walking the path of "let go and forgive", imposed by Russia
In the Russian-controlled "republics", that's more than enough to have someone detained, tortured, and sentenced by a sham court to 12 years and over, according to the report.
Yurchak was apprehended on November 9, 2017, by the so-called "DPR ministry of state security" as she returned from work.  It remains unclear whether she was taken to "Izoliatsia" immediately. After their daughter went missing, her parents went through hell, scouring hospitals and even the morgue, in search of her daughter.
Olena Lazareva, a Donetsk doctor, was detained shortly afterward, along with her husband, Andriy Kochmuradov.  Lazareva, who was released in December 2019, has confirmed she had seen Yurchak held at "Izoliatsia".  They would take her "for interrogation" to the so-called 'ministry of state security', from where she would return, barely able to walk, with her legs black from the beatings inflicted. 
Yurchak was taken away in April 2018, so Lazareva says she thought the woman had been released.  However after Lazareva in the autumn was transferred to the Donetsk SIZO [remand prison], she saw Yurchak being held there.
Such encounters are of enormous importance to her family, as not only have the Russian-controlled forces refused, thus far, to release her as part of swap efforts, they have not even confirmed the fact they are holding her.
It is known, however, that on March 26, 2020, a "court" in the unrecognized "DPR" sentenced Yurchak to 15 years' imprisonment on "espionage" charges. 
According to her mother, Yurchak is now awaiting transfer to a women's prison in Snizhne, together with Olena Pyekh, a researcher from Horlivka, who was sentenced to 13 years for "treason" against a fictitious "republic".