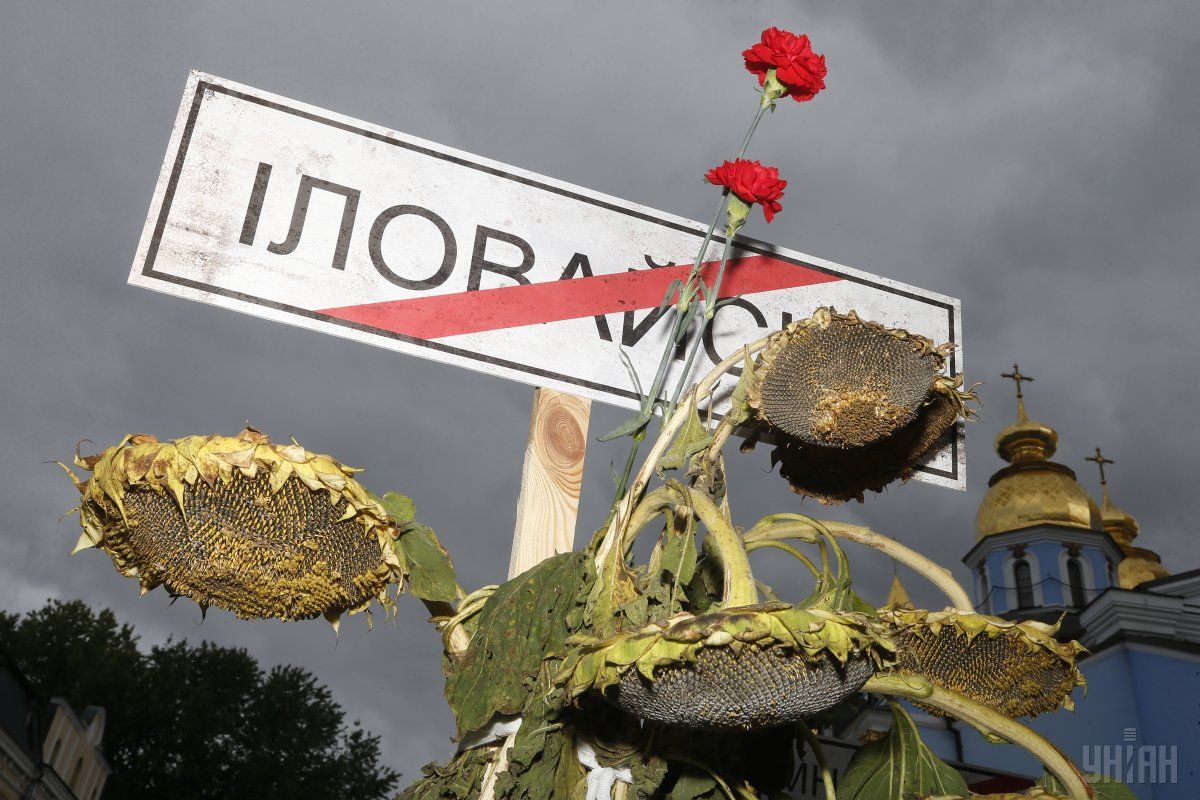 Russian armed forces' military aggression is the only factor leading to the Ilovaisk tragedy / Photo from UNIAN
The Office of the Prosecutor General of Ukraine has said the military aggression of the Russian armed forces is the only factor that led to the tragic events in the town of Ilovaisk, Donetsk region.
"According to the conclusions of experts and a set of other evidence obtained, the military aggression of the Russian armed forces is the only factor that led to the tragic events in Ilovaisk. On the night of August 24, 2014, a large-scale direct invasion of the armed forces of the aggressor country into the territory of Ukraine took place, as well as their further committing war crimes," the press service of the Office of the Prosecutor General said based on the results of a study of the circumstances of the Ilovaisk tragedy, as well as the causes and consequences of those events.
Read alsoPutin planned to launch large-scale offensive, split Ukraine "along the Dnipro River" by 2020, general claims
At that moment, the Russian armed forces consisted of nine battalion tactical groups: 3,500 personnel, up to 60 tanks, up to 320 infantry fighting vehicles, up to 60 guns, up to 45 mortars, and five anti-tank missile systems.
"In accordance with the established data, the critical ratio of the Ukrainian armed forces near the town of Ilovaisk with units of the Russian armed forces and representatives of Russian-controlled illegal armed formations was the following: personnel – 1 to 18; tanks – 1 to 11, armored vehicles – 1 to 16; artillery – 1 to 15, Grad MLRS – 1 to 24," reads the report.
Ilovaisk tragedy
At the end of August 2014, after fierce battles, the Anti-Terrorist Operation (ATO) forces were surrounded near Ilovaisk. Russian military opened fired on Ukrainian forces as the latter were retreating through an earlier designated corridor.
According to official figures, 366 Ukrainian troops were killed near Ilovaisk and in the town itself, about 450 were wounded, 300 were captured, and 84 are still reported as missing in action.
At the same time, the Parliament's Interim Investigation Commission into the Ilovaisk tragedy estimated the total losses of Ukrainian troops at a thousand.
On August 14, 2017, the Prosecutor General's Office announced the results of an investigation of the events near Ilovaisk of August 2014. According to these results, the main culprits of the Ilovaisk tragedy are the military command of the Russian Federation.
On September 13, 2019, Viktor Chumak, the then chief military prosecutor, announced a new investigation into the causes that led to the Ilovaisk tragedy.