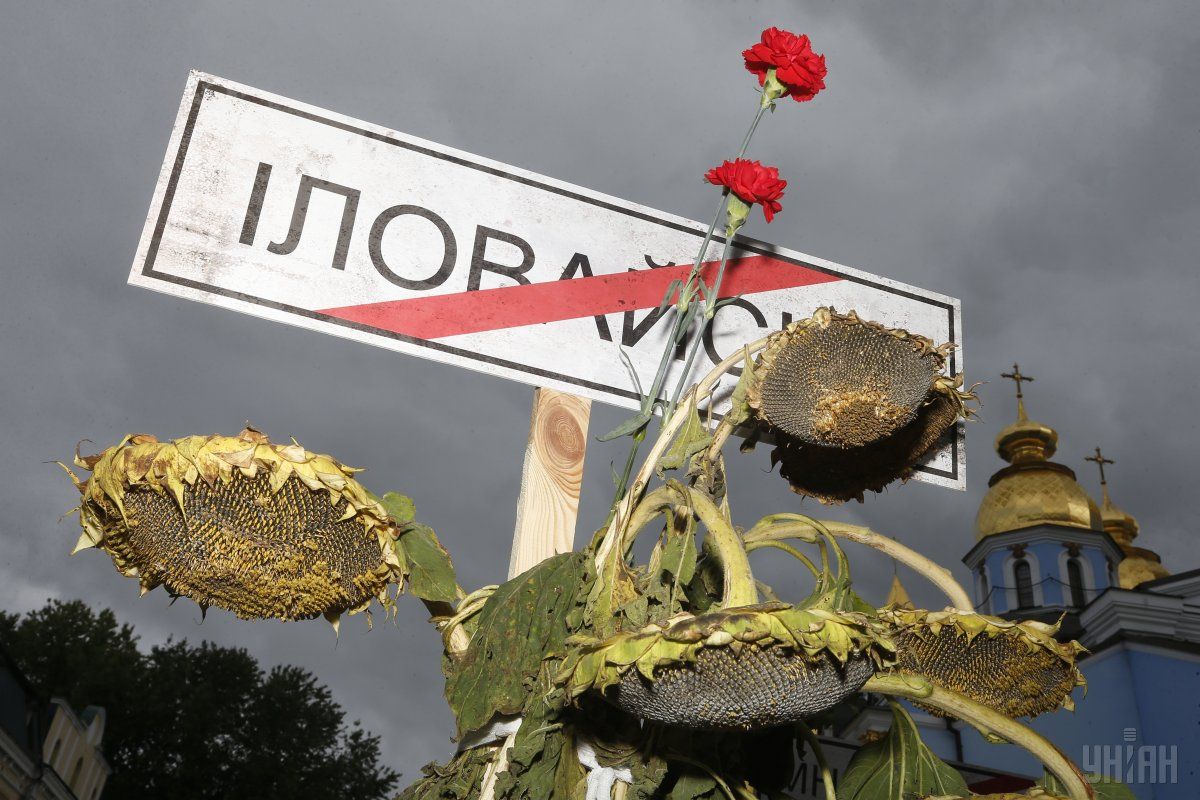 Photo from UNIAN
The United States of America has called on the Russian Federation to withdraw its military and weapons from eastern Ukraine.
The statement, released by the U.S. Embassy in Ukraine via Twitter, marks the sixth anniversary of the Ilovaisk tragedy.
Read alsoRemains of Russian occupation victims exhumed from unmarked grave in Sloviansk"We solemnly remember those who sacrificed their lives in Ilovaisk six years ago this week while defending Ukraine's sovereignty and territorial integrity. Russia must fully implement its Minsk commitments, withdraw its weapons and the forces it leads, support the disbanding of the armed formations operating in eastern Ukraine, and return control of Ukraine's internationally-recognized border to Ukraine," the statement says.
"The United States will continue to maintain our related sanctions against Russia until it fully implements its Minsk commitments," diplomats wrote.
Ilovaisk tragedy of 2014: background
At the end of August 2014, after days of fierce fighting in the area of Ilovaisk in Donbas, units of the Anti-Terrorist Operation forces were surrounded.
Russian military opened massive fire at Ukrainian convoys that were retreating along the green corridor previously agreed as a safe zone.
According to official data, 366 Ukrainian soldiers were killed, about 450 wounded, and 300 taken prisoner.
At the same time, the parliamentary ad hoc commission investigating the Ilovaisk tragedy estimated the total death toll at nearly 1,000.
On August 14, 2017, the Prosecutor General's Office released the results of an investigation, stating that the main culprit of the Ilovaisk tragedy was the Russian military command.
On August 21, 2020, the Office of the Prosecutor General stated that the only factor that led to the tragic events outside Ilovaisk was the military aggression of the Russian Armed Forces.
Within the investigation into Russia's aggressive war against Ukraine, 110 persons, including 68 citizens of the Russian Federation, 21 officials among them, were brought to criminal responsibility (in absentia) for committing said crimes. The convicts have been put on the wanted list.
Also, 48 indictments were forwarded to court for 51 persons, while 35 individuals have been sentenced, including 13 Russian nationals - three military servicemen with the Russian armed forces among them.