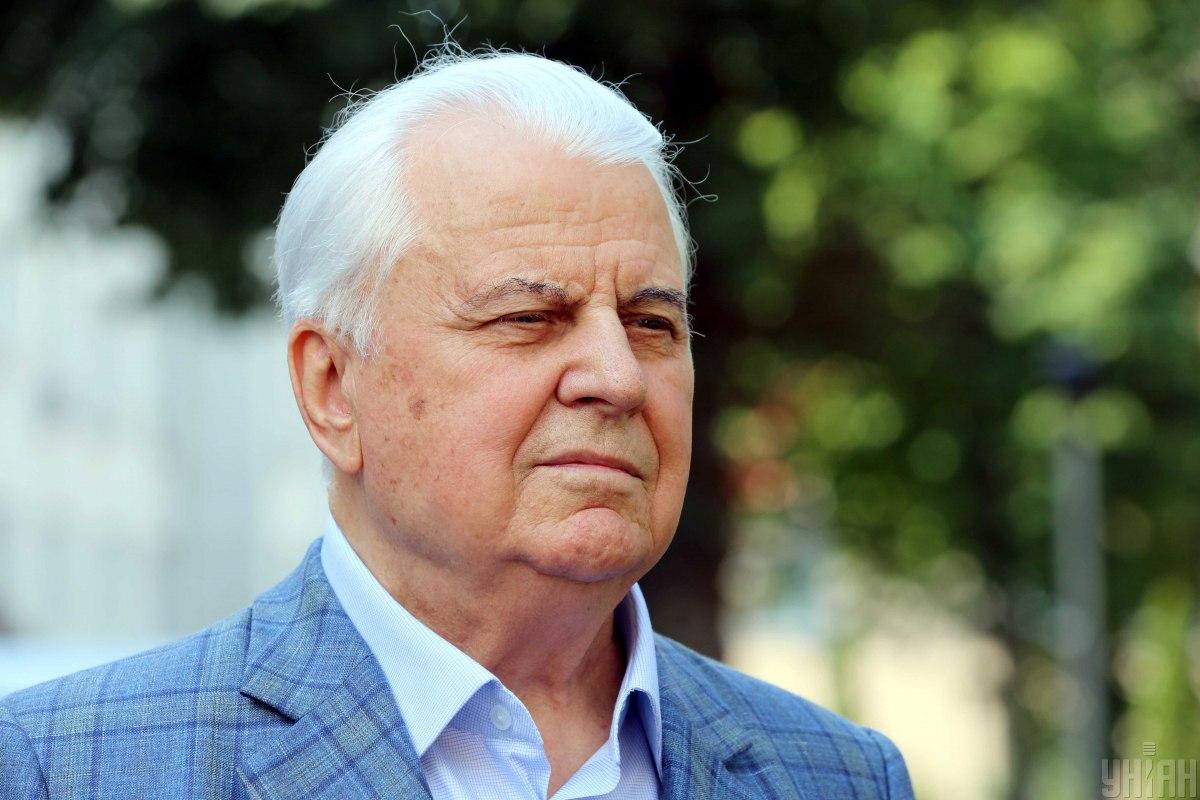 "One-time inspection" in Donbas could take place in a few days / Photo from UNIAN
Head of the Ukrainian delegation to the Trilateral Contact Group (TCG) on Donbas settlement Leonid Kravchuk has said the sides could hold the so-called "one-time inspection" of Ukrainian positions near the village of Shumy in a few days.
"We believe this is already a provocation. We will study the situation why it happened. Then it will become clear whether it is the suspension of the meeting, for example. The situation changes every day. I still cannot talk about the result," he said during the TSN Ranok [Morning] newscast on September 11.
A meeting of advisors to the Normandy Four (Ukraine, Russia, Germany, and France) leaders scheduled for September 11 is under the threat of failure over recent attacks by Russian-led forces near Shumy, and thus the disrupted inspection of the Ukrainian positions. It was the "one-time inspection" that was one of the conditions for the meeting in Berlin.
Read also"One-time inspection" in Donbas most likely suspended over Russia's ultimatum demands – journalistIn addition, the armed formations together with the Russians unexpectedly demanded to check other Ukrainian positions, film everything, and even draw up protocols.
Latest developments in Donbas
So-called "DPR leader" Denis Pushilin threatened to open fire on Ukrainian army positions from 08:00 a.m. local time on September 7.
As grounds for such move, Pushilin claimed violations by Ukrainian forces of the latest ceasefire agreement sealed on July 22. He demanded that Ukrainian troops undo the trenches that had allegedly been dug after July 22, and warned that they "have every right" to act to eliminate the alleged violations.
In turn, Commander of the Joint Forces, Lieutenant General Volodymyr Kravchenko said the Ukrainian troops had not violated any agreements.
On September 6, the OSCE Special Monitoring Mission to Ukraine confirmed there had been no violations of the ceasefire agreements by the Joint Forces.
On September 9, participants in a Trilateral Contact Group meeting agreed on a joint inspection near Shumy with the participation of a representative of the OSCE coordinator.
The President's Office said the relevant agreement on the inspection had been reached to refute fake news and prevent new provocations.
On September 10, the Office of the President of Ukraine said the "one-time inspection" had been suspended over continuous change in the Russian side's demands.
At 14:15 local time on September 10, Russian occupation forces in Donbas opened fire from rifles on Ukrainian positions near Shumy.