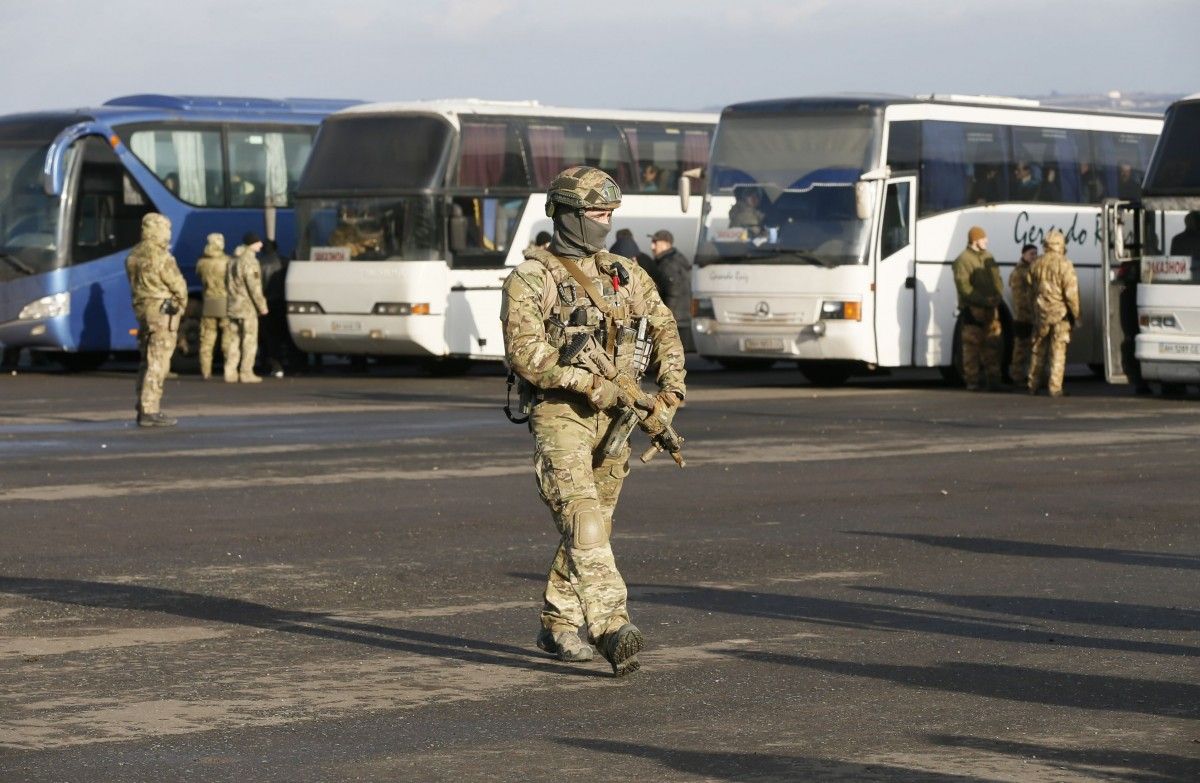 REUTERS
Ukrainian President Volodymyr Zelensky says Ukraine has submitted a prisoner swap list with about 100 names on it to the Organization for Security and Cooperation in Europe (OSCE).
"We have already submitted a new list [of persons for the exchange] to the OSCE. The OSCE has confirmed our swap list. It includes about 100 people. Now we are waiting for the other side, they will provide their agreed list, and then the OSCE must decide in the Ukraine-Russia-OSCE format in the Trilateral Contact Group (TCG) when the swap may technically take place," he told journalists in the town of Boryspil on Thursday, August 13, according to the president's press service.
Read alsoUkraine sends Russia list of illegally detained Crimean Tatars for next swap
Zelensky said the next TCG meeting would be held on August 18, despite the recent developments in Belarus, and it would address important issues.
"I am confident the [Minsk talks] process will not stop. The next meeting is scheduled for August 18. The meeting will be in a new format under Leonid Kravchuk's chairmanship," he said.
According to the president, the ongoing ceasefire and the prisoner swap are among the main issues that will be considered at the next meeting.
Background
On August 6, President Volodymyr Zelensky's Chief of Staff Andriy Yermak said Ukraine expects to swap around 100 prisoners on each side with Russian-controlled parts of Donbas in coming weeks.
On April 22, Zelensky expressed his readiness to swap one Ukrainian soldier for "at least 100 [ex-]Berkut officers."
On April 23, Special Representative of the OSCE Chairperson-in-Office in Ukraine and in the TCG, Ambassador Heidi Grau said the next prisoner swap in Donbas would be carried out in the "all identified on all identified" format.