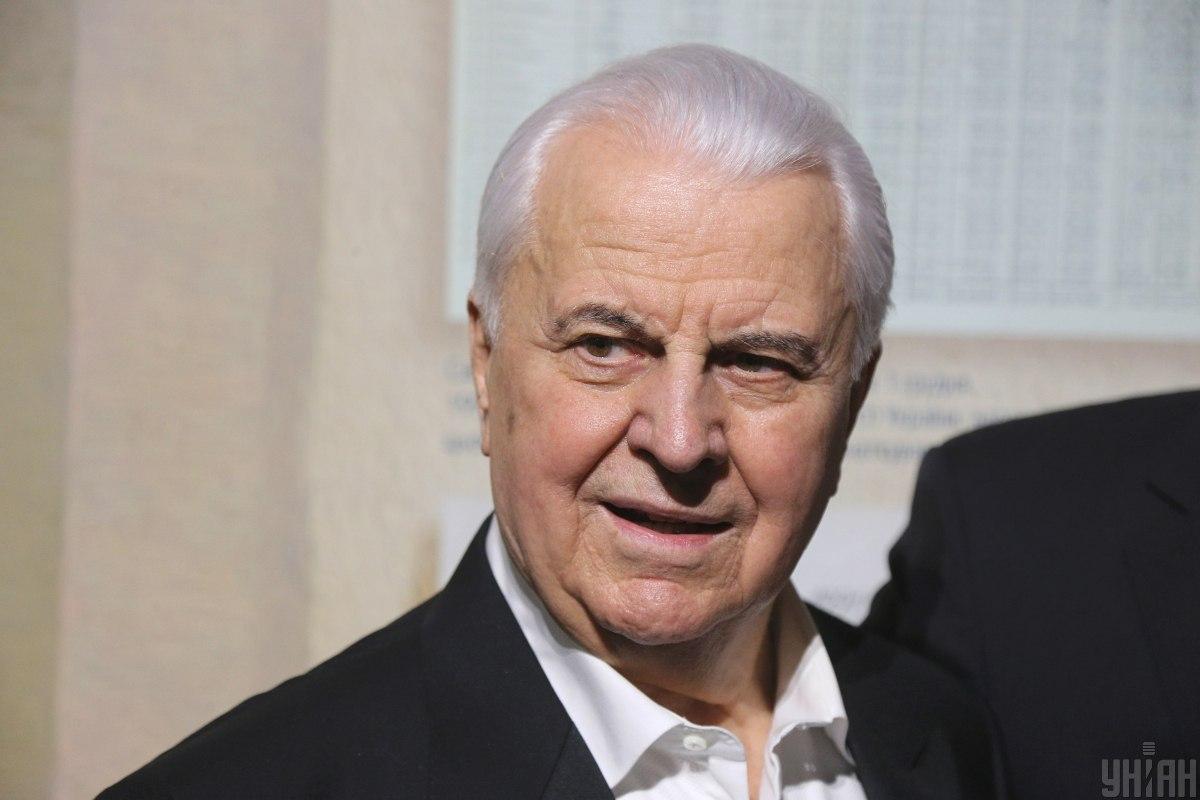 Photo from UNIAN
Head of the Ukrainian delegation to the Trilateral Contact Group (TCG) and first president of independent Ukraine Leonid Kravchuk has elaborated on issues that will definitely not be discussed at Minsk talks on Donbas.
"We will never discuss with anyone the issues that are beyond the red line," he told Obozrevatel TV channel.
Kravchuk stressed the issues concern the sovereignty, territorial integrity and independence of Ukraine.
Read alsoKravchuk announces four possible options to achieve full ceasefire in Donbas
"These are issues that are not discussed and are not included in the agenda," he said.
"This is a question of our life, nation, people, and I will never agree to this and will never sign any document under any conditions," the official said.
Kravchuk also vowed to stop any speculations concerning these topics.
"I'll tell you at once: the topic is closed, there is nothing to talk about," he said.
In this context, Kravchuk reiterated he behaved in a similar way in 1991 during the signing of the agreement on the cessation of the existence of the Soviet Union known as the Belovezha Accords.