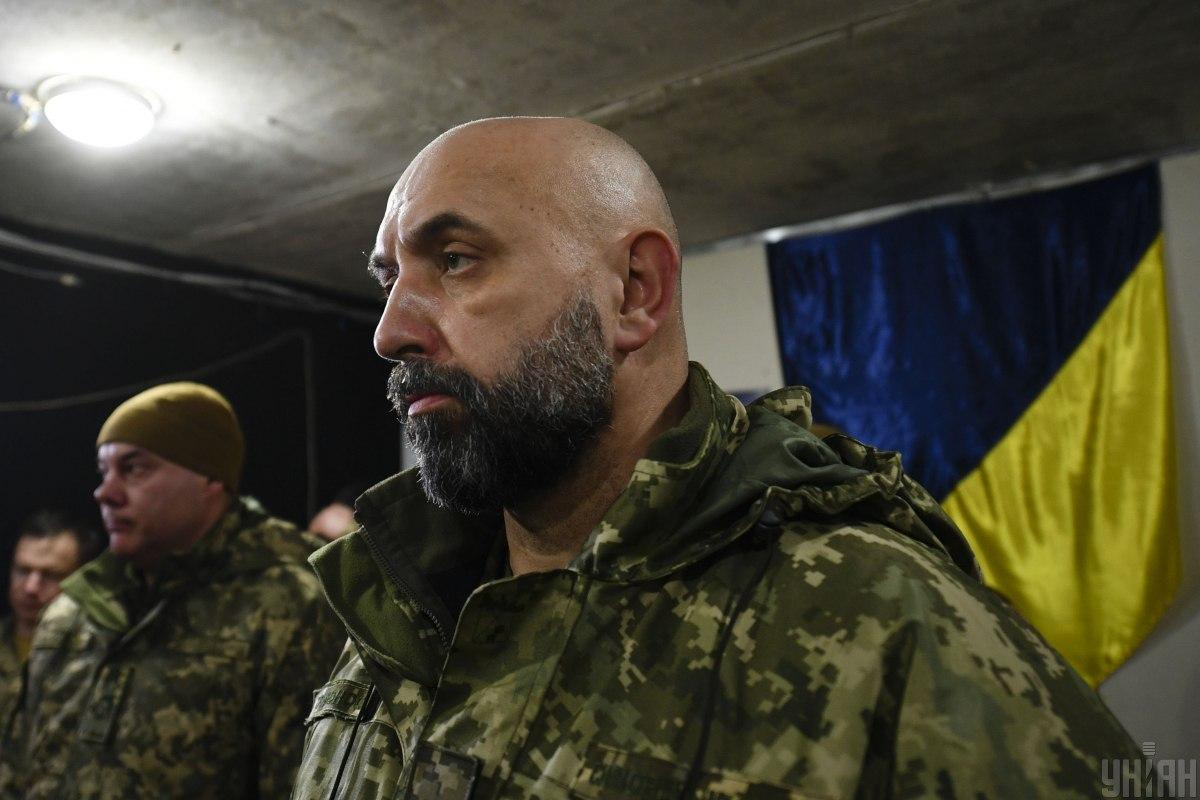 Serhiy Kryvonos / Photo from UNIAN
Ukraine's Anti-Terrorist Operation forces could stop enemy convoys as forces led by Russian national Igor Girkin aka "Strelkov" were retreating from Sloviansk and Kramatorsk in the wake of Ukraine's offensive on July 5, 2014, that's according to Deputy Secretary of the National Security and Defense Council, Serhiy Kryvonos.
Back in 2014, Kryvonos led Ukraine's defense effort at the Kramatorsk airfield, RFE/RL's Donbas.Realii project reports.
Read alsoStanislav Aseiev: Donbas is disappointed and embittered over not becoming part of Russia. But this doesn't add any love to Ukraine
"Having certain information from our sources on the ground in Sloviansk and Kramatorsk, we were aware they [the enemy] would be retreating. This understanding was clearly shaped up between July 2 and July 3. And by July 4, it was clear that they would be fleeing overnight. We did active reconnaissance, providing coordinates directly on the convoy's overnight movement, as well as on enemy positions in Kramatorsk during daytime, and then on the withdrawal of Girkin's convoys from Kramatorsk. These coordinates were being provided. That information was never realized though," said Kryvonos.
At the same time, Viktor Muzhenko, who was Chief of the General Staff in 2014-2019, claimed Ukraine forces never resorted to shelling convoys because of the threat to the lives of local civilians.
"Firstly, there was an issue with the use of artillery because there were already maximum ranges, and even beyond max ranges of possible artillery hits. But what if we used bombers or assault aircraft? What could be the consequences? Not understanding who's there on the ground… We are already being blamed for acting inadequately, relatively speaking. That is, for allegedly employing more forces and means than was required. And what if this was confirmed by mass casualties? What would be the attitude to ATO forces and how would the situation be assessed regarding each soldier who took part in this? This is a matter of serious responsibility," says Muzhenko.
As UNIAN reported earlier on the night of July 5, 2014, a group of Russian-controlled forces who had captured Sloviansk managed to flee from the encirclement. First, the convoys moved to neighboring Kramatorsk, and then on to Donetsk.
On July 5, 2014, Anti-Terrorist Operation forces regained control over the towns of Sloviansk and Kramatorsk.
By that time, enemy forces had retreated from the area.