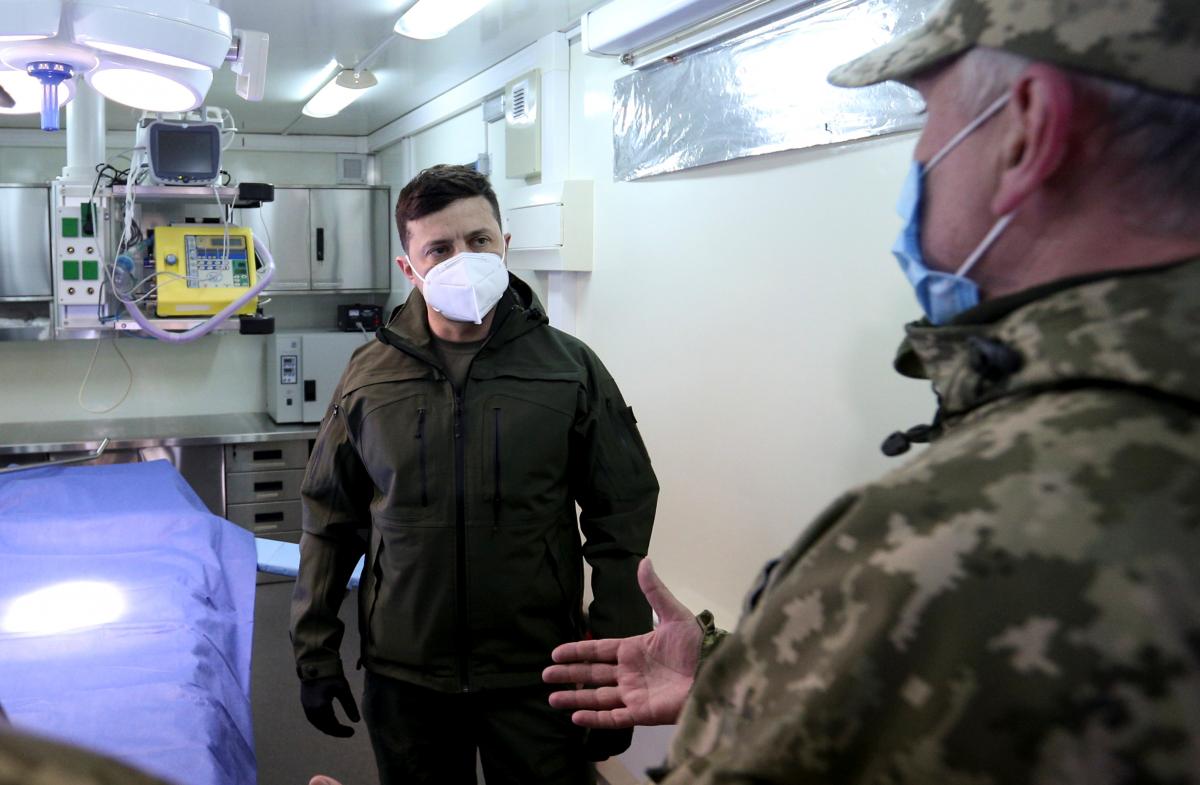 REUTERS
Ukrainian President Volodymyr Zelensky says Ukraine has used the Minsk platform to call for a ceasefire in Russia-occupied Donbas amid the coronavirus pandemic.
"We've appealed through the Minsk platform to call for a ceasefire. Much more important challenges exist today. Consultations are being held on this issue now. We spoke with Germany and France about this – those were the first countries where we had the first international visits of delegations after the announcement of the quarantine. This suggests that for us it is very important," he told The Globe and Mail in an interview the Ukrainian version of which was shared by the press service of the Office of the President.
Read alsoZelensky says he had no time to choose "to trust or not to trust" Putin
"Now we have changed the approach to the Minsk process, our delegation [in the Trilateral Contact Group] includes people who not only listen and speak, but also make decisions, because they are civil servants at the level of the Deputy Prime Minister of Ukraine, the level of deputy ministers of our government," he said.
He assured that the Ukrainian side was doing everything to ensure that a meeting in the Normandy format could take place in the coming months.
"With regard to assistance, we are sending humanitarian convoys to the other side, humanitarian supplies from the Red Cross [the International Committee of the Red Cross, ICRC] as well. Unfortunately, that side does not listen to and does not open access for most cars of OSCE representatives. However, as you said, we still believe (in peace through diplomacy)," he said.
"Canadian Prime Minister Justin Trudeau said on June 1 that Russia could not be returned to the G7 until Ukraine's territorial integrity has completely been restored. We are grateful for this support. Pressure on Russia should be put by the entire world – otherwise there will be no result," Zelensky added.