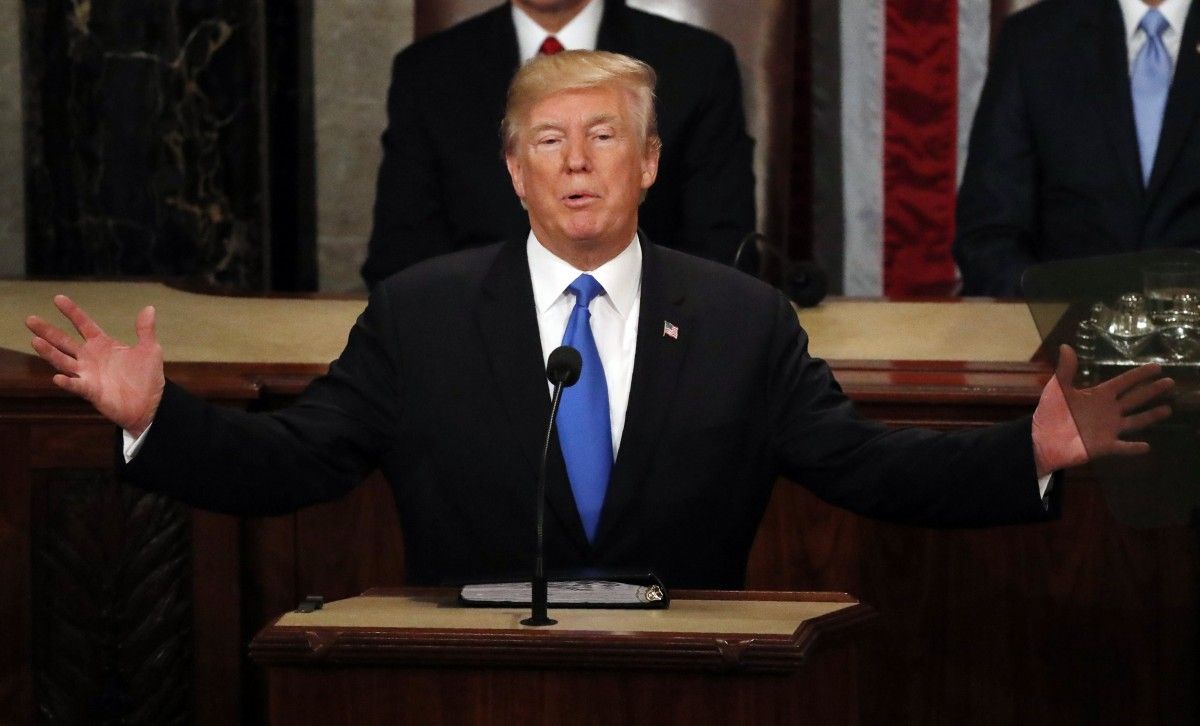 REUTERS
Among other things, Trump pointed to the various committee hearings and investigations as evidence that Russia succeeded in its goal of stirring up chaos. They are "laughing their asses off in Moscow," the commander in chief said.
"If it was the GOAL of Russia to create discord, disruption and chaos within the U.S. then, with all of the Committee Hearings, Investigations and Party hatred, they have succeeded beyond their wildest dreams. They are laughing their asses off in Moscow. Get smart America!" Trump tweeted Sunday, according to Yahoo News.
But the Russian regime was curiously absent from his list of enemies. Indeed, though Trump said Sunday that he never denied there was Russian election meddling, he has emphasized Russian President Vladimir Putin's denial.
"Every time he sees me, he said: 'I didn't do that.' And I believe — I really believe — that when he tells me that, he means it," Trump said in November 2017.
Read alsoU.S. intel chiefs warn Russia intending to meddle in midterm elections – media"I never said Russia did not meddle in the election, I said 'it may be Russia, or China or another country or group, or it may be a 400 pound genius sitting in bed and playing with his computer.' The Russian 'hoax' was that the Trump campaign colluded with Russia - it never did!" the U.S. president tweeted.
Trump's tweetstorm came on the heels of U.S. special counsel Robert Mueller's Friday indictment of Russians and Russian companies, including the Internet Research Agency, which is based in Saint Petersburg and best known for its online trolling. The indictment said the Russian propagandists conspired to sow discord in the U.S. political system by adopting fake online personas to push disruptive messages and staging political rallies posing as Americans, among other tactics.
According to Mueller's office, which has not finished its investigation, this Russian propaganda was intended to discredit Clinton and bolster support for Trump.
Two Trump campaign officials, including former National Security Adviser Michael Flynn, have pleaded guilty to lying to the FBI about their contacts with Russia and are now cooperating with Mueller's probe.
But on Saturday night, Trump said FBI officials were spending "too much time" on the Russia investigation, linking the issue to last week's school shooting in Parkland, Florida.