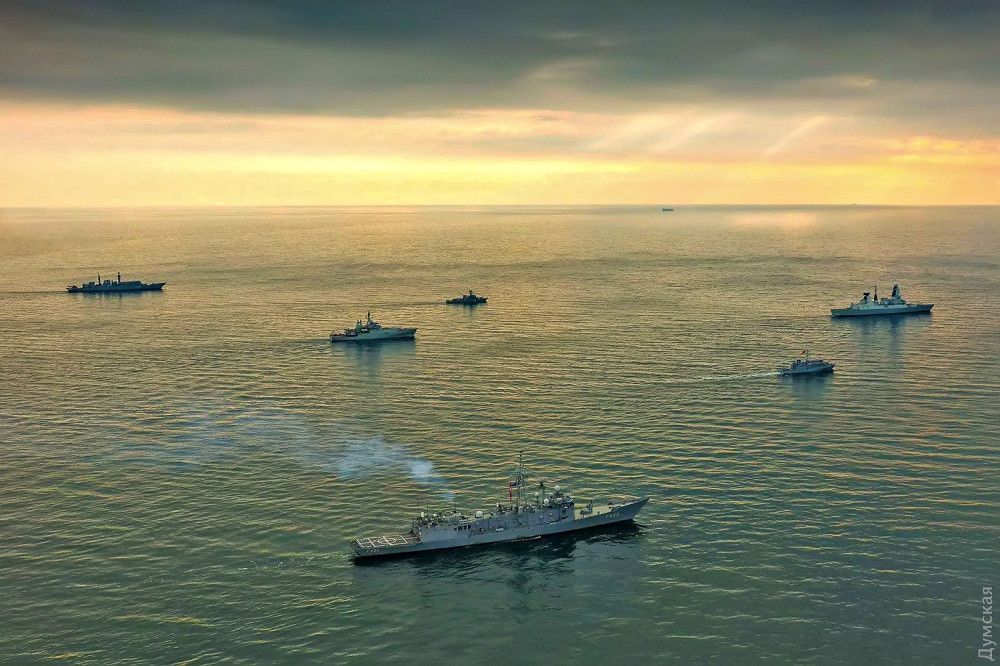 dumskaya.net
The U.S. Navy is ramping up its presence in the Black Sea as part of a bid to counter Russia's increased presence there and send a certain message to Moscow, a U.S. military official says.
It's a region that has become increasingly fraught with tensions as Russia has reinforced its military forces in the area following its seizure of Crimea from Ukraine in 2014, a move rejected by the vast majority of the international community, CNN reports.
On Saturday the Arleigh Burke-class guided-missile destroyer USS Carney joined the USS Ross in the Black Sea to "conduct maritime security operations," according to a statement from the U.S. Navy's 6th Fleet, which oversees US naval operations in the region. It is the first time two U.S. Navy warships have been in the Black Sea since July 2017.
On Sunday Russia announced its own naval deployments to the area, with the Russian Ministry of Defense issuing a statement saying that a Russian frigate, the Admiral Essen, and two patrol ships had entered the Black Sea for a series of exercises.
Read alsoUkraine naval aviation, U.S. Navy ship hold joint training in Black SeaA U.S. military official told CNN that the decision to deploy both the Carney and the Ross to the Black Sea was part of an effort to "desensitize Russia" to the presence of U.S. military forces in the Black Sea, which sits between Eastern Europe, the Caucasus and Western Asia.
Two U.S. defense officials based in Europe told CNN that Russia is particularly sensitive to U.S. military operations in the Black Sea given recent Russian moves to militarize Crimea.
Read alsoRussia to deploy S-400 missile systems in occupied Crimea for "protection from Ukraine" – Russian mediaU.S. and NATO officials have accused Moscow of deploying large numbers of troops and military hardware to Crimea in recent years.
The U.S. military official told CNN that Russia was "putting in the full panoply of their weapons systems" in Crimea, saying Moscow had stood up a new Army Corps there and was deploying "a lot of their new anti-access missile systems, coastal defense, air defense" systems, in addition to the ground troops.
Read alsoRussian navy deploys over 40 vessels in occupied Crimea"You get ships up in the Black Sea, that makes them feel more threatened," the official added.
Officials say that same Russian sensitivity explains why Russian aircraft have appeared to perform more unsafe intercepts of U.S. surveillance aircraft in the area than they do in other areas.