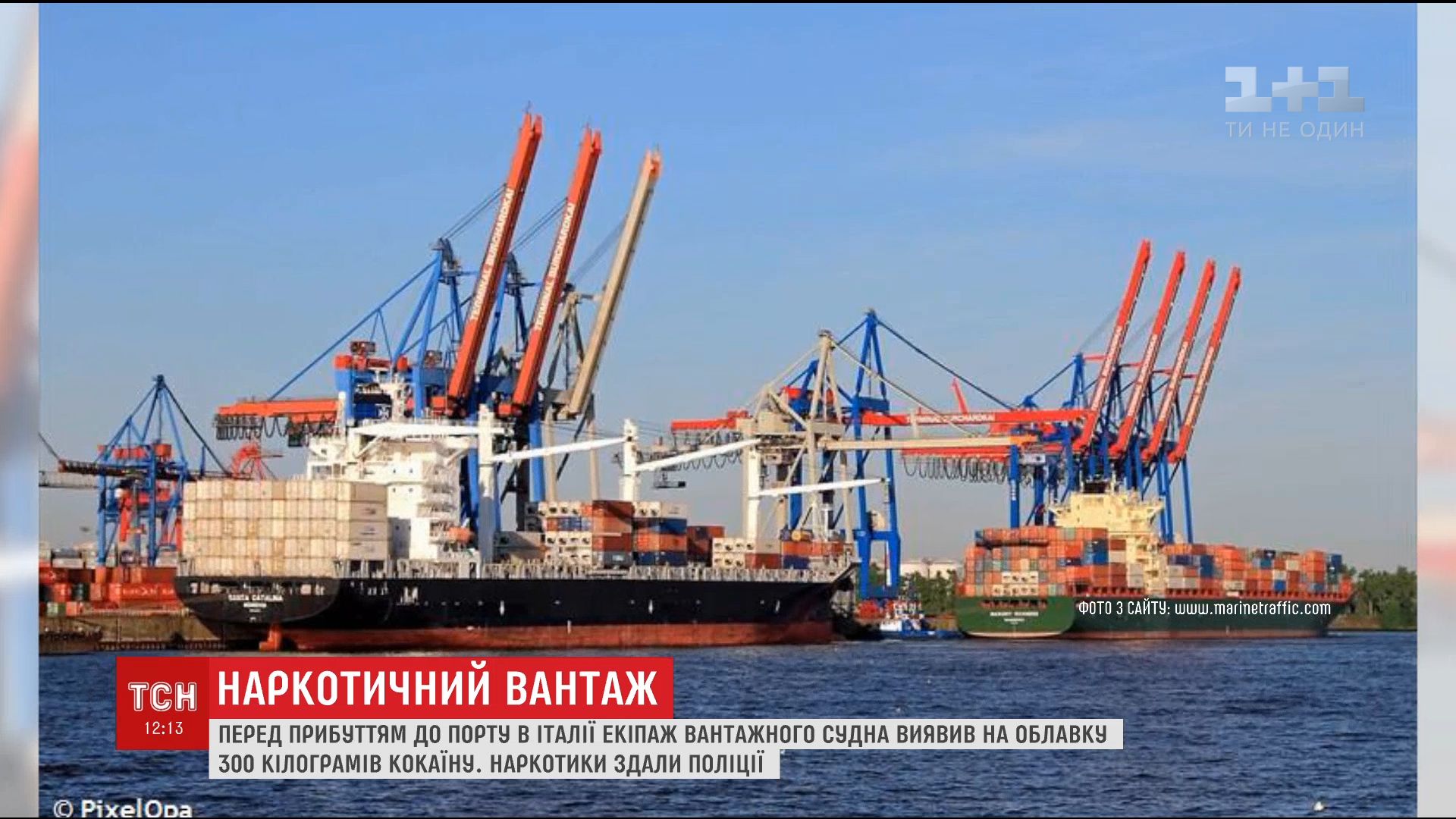 Snapshot from TSN
Ukrainian crew handed to Italian law enforcers over 300 kilograms of cocaine they had found on the cargo ship they have been sailing on.
The crew found the drug batch packed in plastic bags before the vessel arrived in one of the ports of Italy, as reported by TSN.
Before that, the ship visited South and Central America. Italian law enforcers did not press charges against Ukrainian sailors, expressing gratitude for their vigilance.
The ship will stay in the port until all circumstances of the incident are cleared.