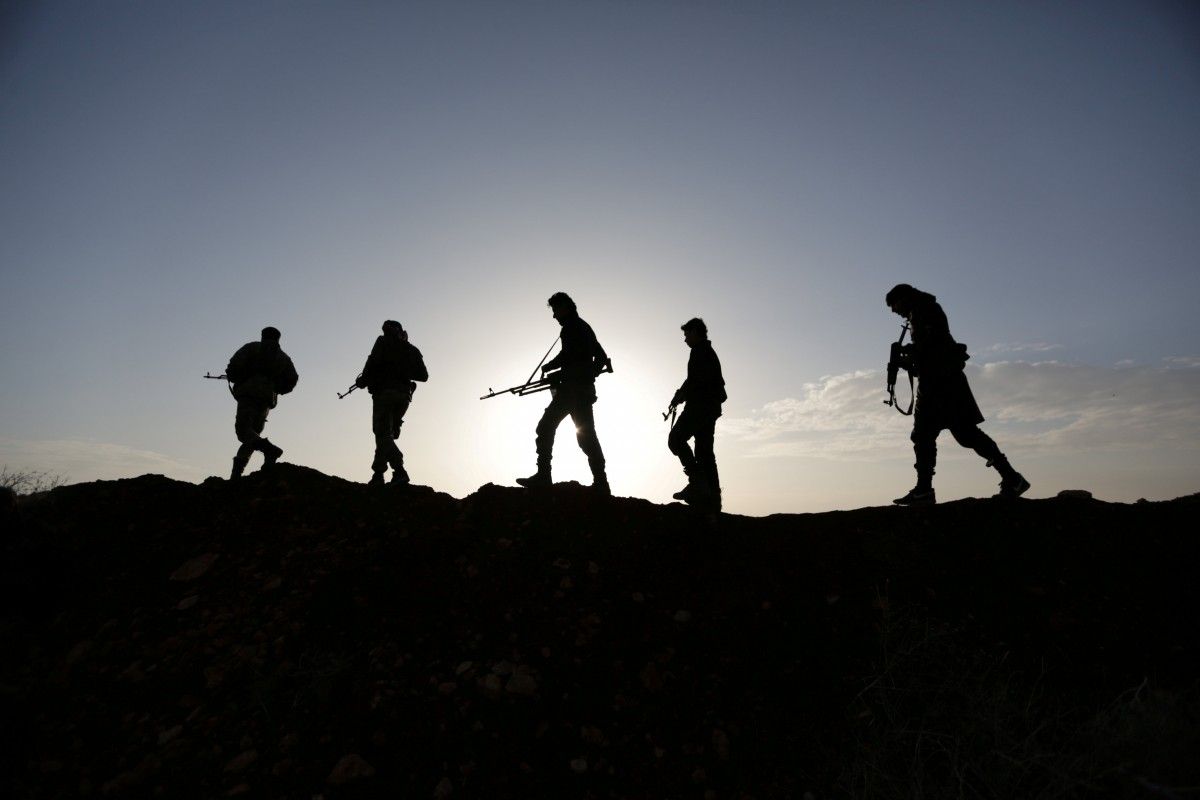 REUTERS
The Russian Defense Ministry has decided to jam mobile signal on the territory of its military bases in Syria.
In particular, 2G and 3G signals are to be jammed at the Hmeymim Air Base until March 30, 2018, and at all Russian-operated sites in Syria, including Tartus, until July 1, 2018. Electronic warfare troops will perform this task, RBC reported with reference to the text of the order of Lieutenant-General Yuriy Kuznetsov, Chief of the 8th Directorate of the General Staff.
According to the source in the Ministry of Defense, the order of the General Staff is connected with the attacks by unmanned aerial vehicles on Russian military facilities in Syria. "Unmanned aerial vehicles such as quadrocopters can be guided by a signal of a specific phone," he explained.
Read alsoRussia claims Ukraine might be involved in drone attack on Hmeymim airbase in SyriaA military expert, Colonel (Rtd) Andrey Payusov told the publication that the order to jam signals can also be explained by commanders' efforts to halt data leaks.
In addition, Kuznetsov ordered that the command strengthen control over the phones, laptops, and tablets, which the military takes along on Syria deployments –customs offices must file reports with the military police. It is not specified whether it is about a complete ban on phones for Syria mission troops.
Read alsoAnother Russian lie exposed: journo publishes photos of Russian warplanes damaged at Syrian baseKuznetsov also ordered to increase the number of landline telephone booths at bases.