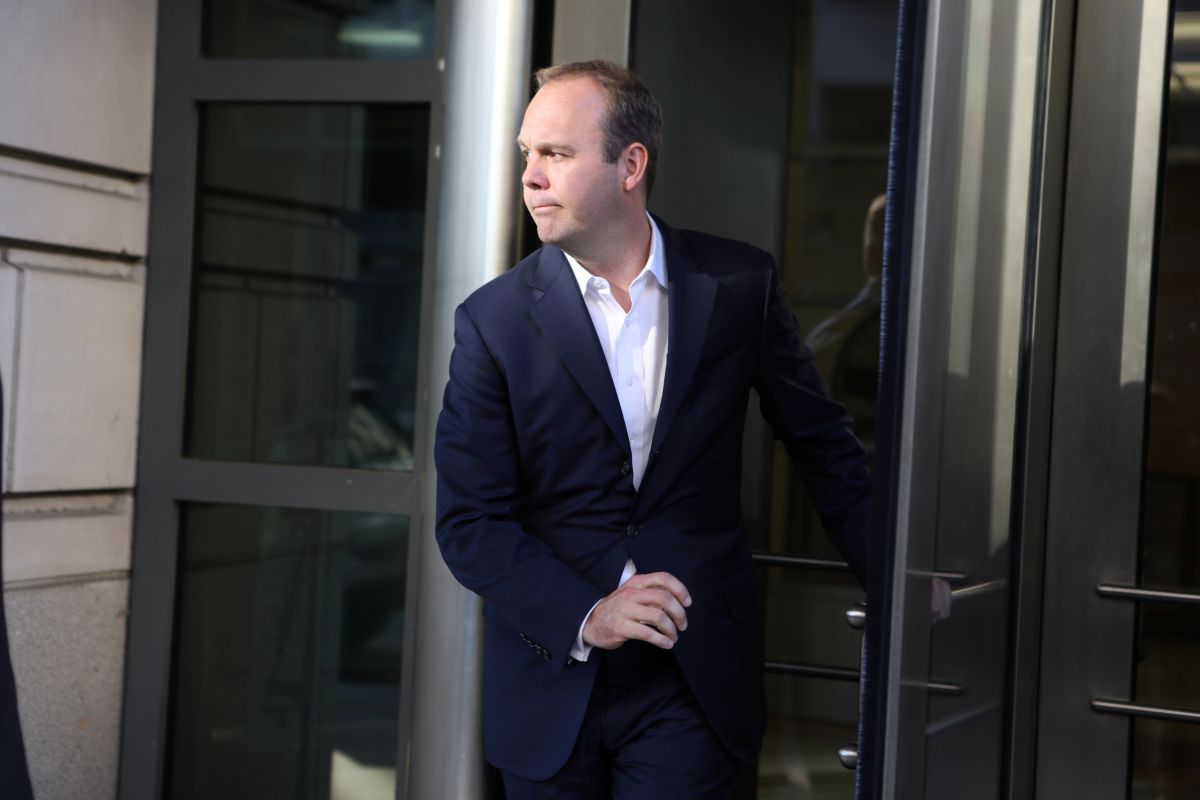 REUTERS
Former Donald Trump campaign official Rick Gates pleaded guilty Friday to two criminal charges in special counsel Robert Mueller's wide-ranging investigation of Russian meddling in the 2016 presidential campaign and related activities.
Gates is now the third Trump associate known to be working with Mueller's investigation, and his plea deal will put the spotlight on former Trump campaign chairman Paul Manafort, CNN reported.
Prosecutors are trying to pressure Manafort to speak with prosecutors about what he knows, particularly about the campaign.
Read alsoPOLITICO: Manafort trial likely to start in September at the earliestGates was Manafort's right-hand man for a decade, was privy to most, if not all, of Manafort's activities during the campaign and stayed in the Trump orbit after Manafort's exit. Manafort has pleaded not guilty to all charges against him.
In Friday's hearing, Gates told a federal judge that he understood his potential sentence depended on his cooperation with prosecutors on the charges: conspiracy to commit to defraud the United States and making false statements.
Gates, bearded and wearing a blue suit, tie and cuff links, listened to the judge read the offenses he is agreeing to plead guilty to and the possibility of being sentenced to up to 57 to 71 months in prison. He said "Yes, your honor" repeatedly as Judge Amy Berman Jackson read the court documents.
Thursday, prosecutors described a "scheme" in which the two longtime business partners allegedly laundered $30 million, failed to pay taxes for almost 10 years and used real estate they owned to fraudulently secure more than $20 million in loans.
Gates said that despite his "initial desire to vigorously defend myself," he has had a "change of heart" in order to protect his family, according to a letter sent to his family and friends, obtained by CNN from a Gates friend.
"The reality of how long this legal process will likely take, the cost, and the circus-like atmosphere of an anticipated trial are too much," Gates wrote. "I will better serve my family moving forward by exiting this process."
He wrote that it was "difficult decision" to make, but that ensuring his family's "well-being is first and foremost."
Gates was caught in a lie by investigators after an interview on February 1, one of the days he spoke to investigators during plea negotiations, according to the plea document and a source familiar with the case.
The document says Gates lied to investigators earlier this month about a 2013 meeting in Washington, attended by Manafort and others. According to the document, Gates lied when he said Ukraine was not discussed at the meeting.
"Gates had participated with Manafort in preparing a report that memorialized for Ukraine leadership the pertinent Ukraine discussions that Manafort represented had taken place at the meeting," the new court filing says.
That meeting, in mid-March 2013, was attended by Manafort, California Rep. Dana Rohrabacher, and former Rep. Vin Weber, who is now a lobbyist with Mercury LLC, according to lobbying disclosures filed last year with the Justice Department. Rohrabacher and Weber were not identified in Friday's court filings, though their positions were referenced and the description in the court filing matches the record of the meeting in the lobbying disclosures.