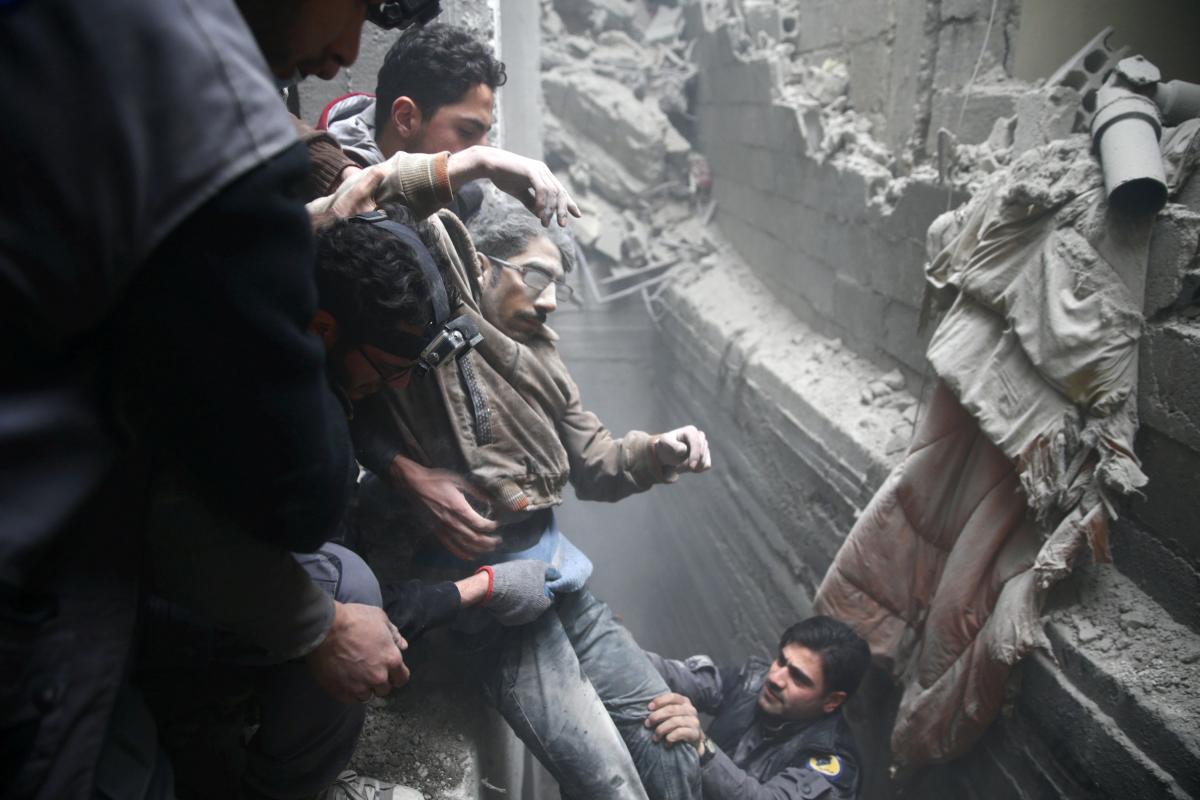 REUTERS
Eastern Ghouta near Damascus was relatively calm on Tuesday morning after a Russian-backed ceasefire entered force at 9 a.m. local time (07:00 UTC).
Russian President Vladimir Putin had on Monday ordered a daily "humanitarian pause" to airstrikes in eastern Ghouta, according to Russian news agencies, DW wrote.
Read alsoDW: EU calls for Syria UN ceasefire to be implementedThe ceasefire comes amid calls from the international community to implement a nationwide cessation of hostilities as the humanitarian situation worsens on the ground.
The five-hour cessation of hostilities will end at to 2 p.m. local time (12:00 UTC), according to the order.
It is reported the ceasefire is aimed at establishing a "humanitarian corridor" to allow civilians to exit from eastern Ghouta, considered one of Syria's last rebel strongholds.
In agreement with the Syrian regime, the Russian Defense Ministry said it will help evacuate the sick and injured.