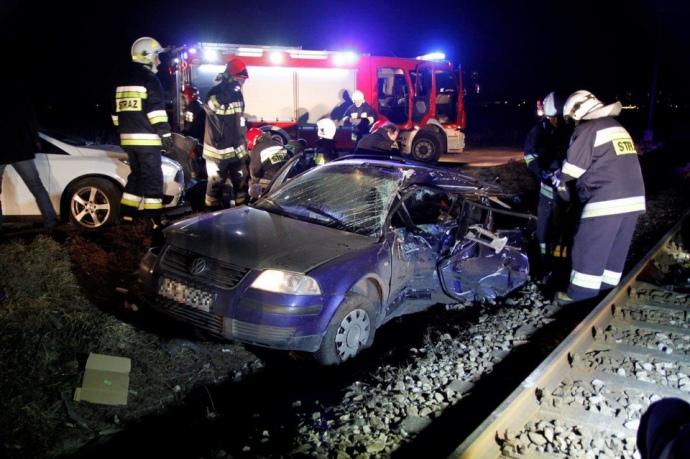 Photo from FAKT.PL
Four Ukrainian citizens have been killed in an accident when a train collided with a passenger car in the Polish city of Opole on Tuesday, February 27.
Read alsoUkrainians injured in traffic accident in Slovakia (Photos)They died on the spot, Deputy Director of the Ukrainian Foreign Ministry's consular service department Vasyl Kyrylych told the Ukrainian news outlet Ukrayinska Pravda, citing information from the general commandant's office in Opole.
The Ukrainian consul in Krakow together with the honorary consul in Opole are taking measures to identify the victims and assist in the transportation of their bodies to Ukraine.