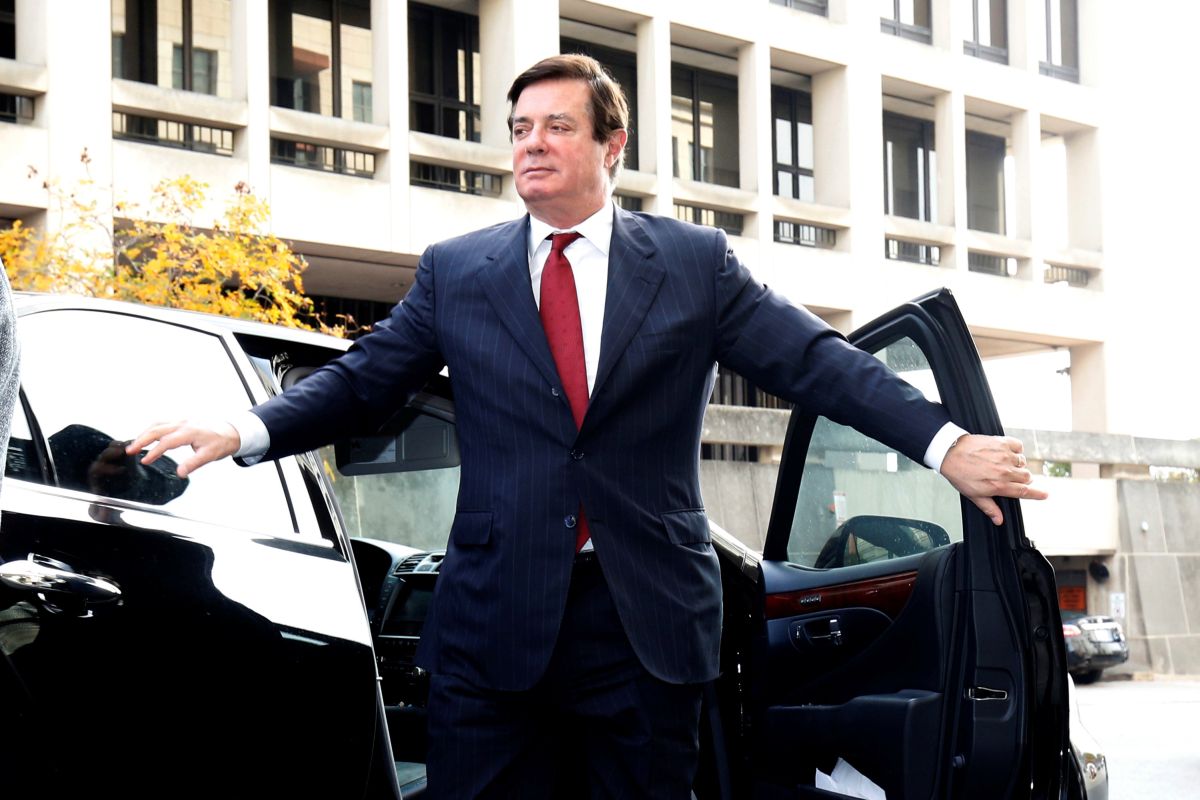 REUTERS
U.S. President Donald Trump's former campaign manager Paul Manafort pleaded not guilty on Wednesday to a new indictment brought against him in the investigation into alleged Russian meddling in the 2016 election and will face trial in September.
Special Counsel Robert Mueller, who is running the Russia probe, is dialing up the legal pressure on Manafort, who has opted not to cooperate with investigators, Reuters said.
Manafort's former business partner Rick Gates, another Trump ex-campaign official, decided last week to cooperate with the investigation.
Manafort is facing two separate indictments on an array of charges, including conspiracy to launder money, filing false tax returns, bank fraud, and failing to register as a foreign agent despite lobbying in the United States for the pro-Kremlin Ukrainian government of former President Viktor Yanukovych.
Manafort's trial is expected to last for several weeks, and could stretch on through November's midterm elections - making headlines at a time when Republicans are fighting to maintain their majority in the U.S. House of Representatives and Senate.
U.S. District Court Judge Amy Berman Jackson set the trial to start September 17 in Washington, D.C.
Prosecutors allege that Manafort, with Gates' assistance, laundered more than $30 million and duped banks into lending money. They say the pair used funds from secret offshore accounts to enjoy a life of luxury.
Read alsoCNN: Trump campaign aide Rick Gates pleads guilty in Mueller investigationNone of the charges against the pair make reference to alleged Russian interference in the 2016 election nor accusations of collusion between Moscow and Trump's campaign.
Mueller, appointed by the Department of Justice last year to investigate Russia's role in the election and possible collusion by the Trump campaign, has a broad mandate that allows him to look into any wrongdoing he uncovers in the probe.
U.S. intelligence agencies have concluded that Moscow sought to meddle in the campaign to tilt the vote in favor of Trump, the Republican candidate, including by hacking the emails of leading Democrats and distributing disinformation and propaganda online.
Russia has denied the accusations of interference. Trump has said there was no collusion and denied any attempt to obstruct Mueller's probe.
Manafort was Trump's campaign manager for five months in 2016. He was originally indicted last year with Gates, Trump's former deputy campaign manager.
A court filing on Friday charged that between 2008 and 2017, Gates and Manafort devised a scheme to obtain money and property by making false representations to banks and other financial institutions. Toward the end of that period they worked for Trump's campaign.
Manafort is facing two separate indictments - one filed in the federal court in Washington, D.C., and a second in a federal court in Alexandria, Virginia.
The Washington one charges him with conspiracy to launder money, conspiracy against the United States, making false statements, and charges in connection with failing to register as a foreign agent for Ukraine.
The Virginia indictment charges him with bank fraud, filing false tax returns and failing to report foreign bank accounts to the U.S. government.
Manafort is expected to appear for a second hearing in the Alexandria court on Friday, where he will also plead not guilty to the charges.
Both cases carry possible prison terms of more than a decade each if Manafort, 68, is convicted, according to a court filing by the government on Wednesday.