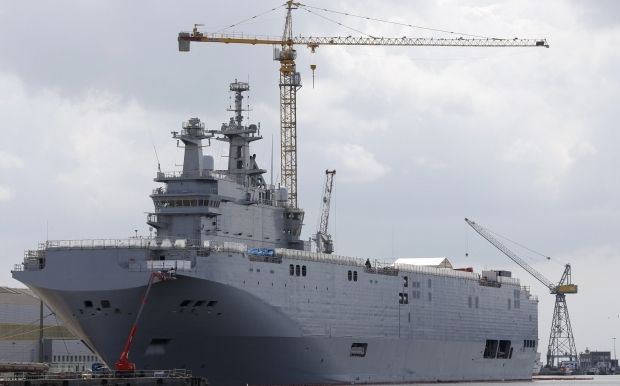 REUTERS
"The Rosoboronexport [Russian state arms company] has received an invitation to come to Saint-Lazare on November 14, where 360 Russian sailors and a crew of 60 professionals instructors have already gone for the training of new crews, to take delivery of the first ship, the Vladivostok, and for the launch of the second ship," said Rogozin, according Russian news agency TASS.
According to Rogozin, the technical performance of the contract is going according to a plan.
"We believe in this contract with regard to policy decisions - we believe that France must defend its own reputation as a reliable partner, including in questions of military cooperation," Rogozin said.