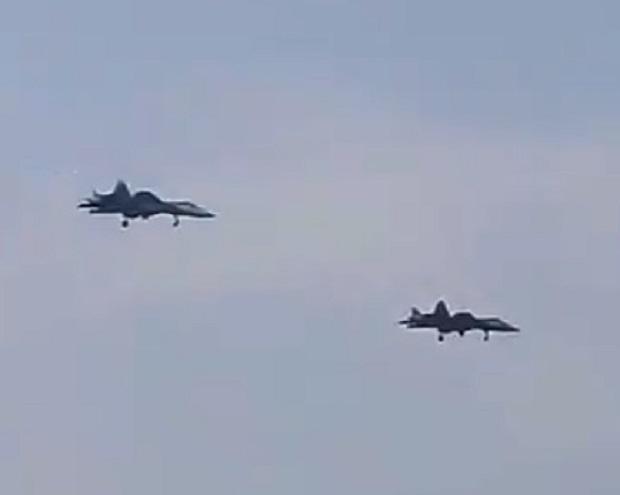 Screenshot
Two Sukhoi Su-57 stealth fighter jets have successfully completed a two-day program of tests in Syria, Russian Defense Minister Sergei Shoigu told reporters on Thursday.
"Indeed, they were there for a while. Two days. During that time, they completed a program of trials, including combat ones," Shoigu said, according to TASS. "I can say that the trials were success and the planes returned home a week ago."
"There were two planes escorted by flying laboratories and test beds monitoring the parameters of weapons work," the defense minister said.
Read alsoRussia's Su-57 fleet in Syria expands to four stealth jets (Photo)Commenting on the satellite images, uploaded on the Internet, allegedly featuring the Su-57 fighter jets, Shoigu said, "As for various satellite photos, I can state that now is not the year of 1995 and such planes are never located side by side."
"I am unaware where the released images were taken as the jets were kept in hangars throughout [the mission]," the minister said.