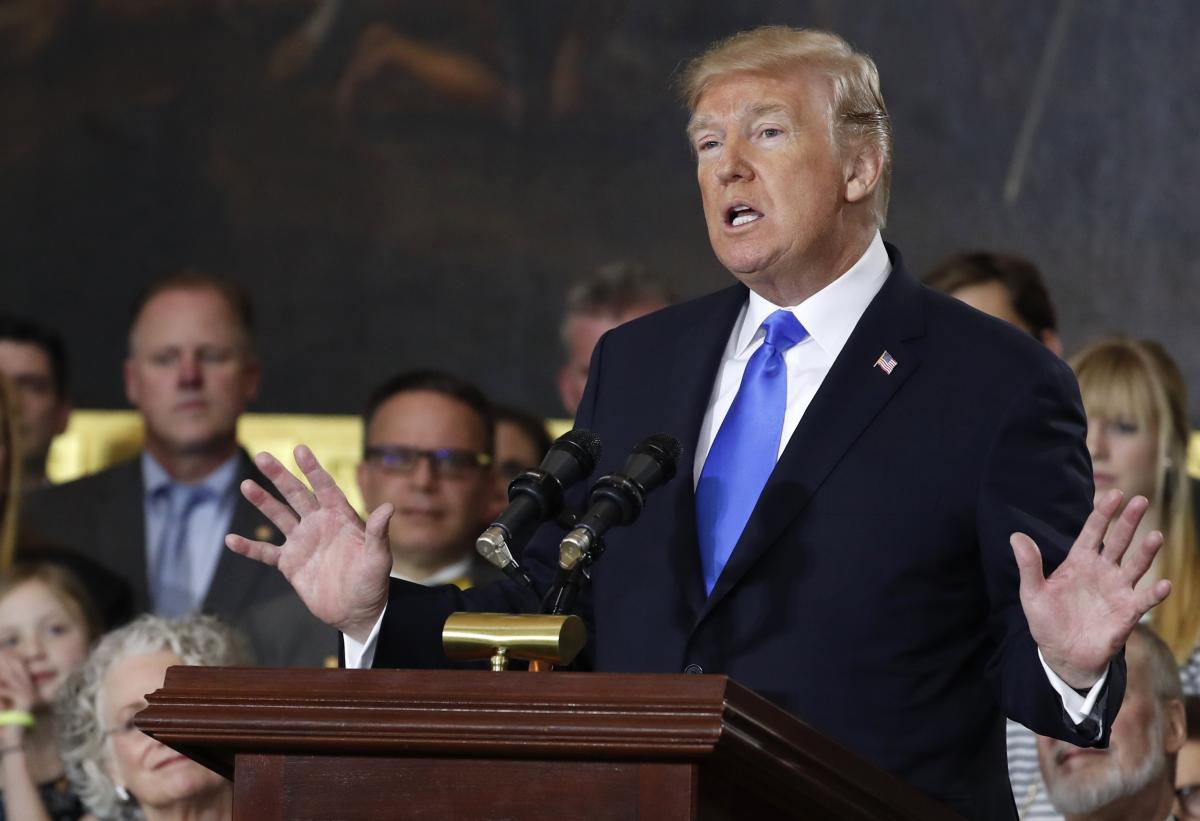 REUTERS
By signing off an Executive Order on the President's Continuation of the National Emergency with Respect to Ukraine, U.S. President Donald Trump extended for another year anti-Russian sanctions imposed over its aggression against Ukraine.
The corresponding report was published on the White House website.
The actions and policies of the Russian Federation "continue to pose an unusual and extraordinary threat to the national security and foreign policy of the United States," reads the statement.
Read alsoTop U.S. nuclear commander: Russia 'only existential threat to country right now' – CNBCAmong the reasons for extending sanctions, the actions and policies of the Government of the Russian Federation were noted, "including its purported annexation of Crimea and its use of force in Ukraine". Such actions on the part of Russia with respect to Ukraine "undermine democratic processes and institutions in Ukraine; threaten its peace, security, stability, sovereignty, and territorial integrity; and contribute to the misappropriation of its assets".
For this reason, the national emergency and measures earlier adopted to deal with that emergency "must continue in effect beyond March 6, 2018".
"I am continuing for 1 year the national emergency declared in Executive Order 13660 [of March 6, 2014]," the Executive Order reads.
The notice shall be published in the Federal Register and transmitted to the U.S. Congress.