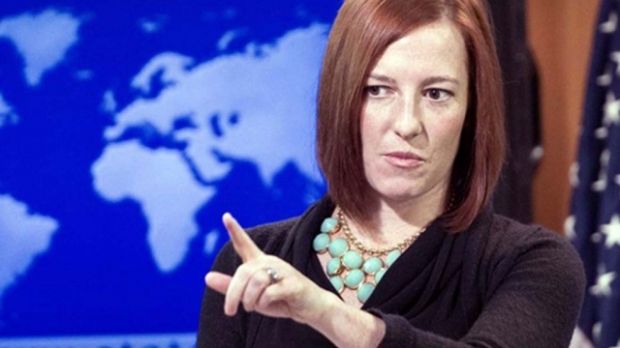 Psaki: The United States sees no logic in the charges against Savchnko / Photo from middleeastmonitor.com
The U.S. official said she was concerned by the decision of the Russian court to keep Savchenko in custody until February, Ukrainian weekly journal ZN.UA reported with reference to the U.S. State Department's official Web site.
Psaki said that the claim of the Russian court that the Ukrainian pilot had illegally crossed the Russian border was outrageous and contradicted logic.
"It is known that Savchenko was kidnapped by separatists in the east of Ukraine and transported in secret to Russia against her will," Psaki said.
"The decision of the Russian court to leave the Ukrainian pilot in custody until February 13 is a violation of Russian commitments according to the Minsk Protocol," she added.
"We call on Russia to release her immediately."