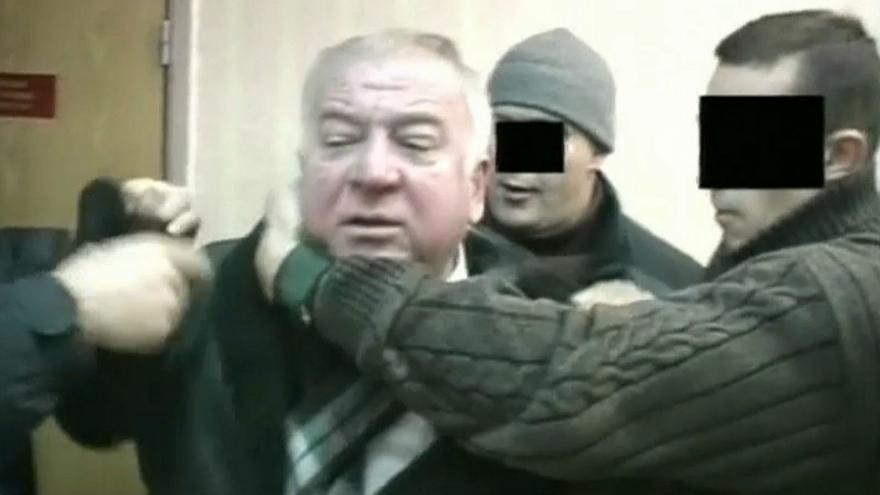 colonelcassad.livejournal.com
Kremlin spokesman Dmitry Peskov has said Russia has no information about a former Colonel of the Russian Main Intelligence Agency (GRU) Sergei Skripal, who has been poisoned with an unknown substance in Britain on March 5.
"Unfortunately, I can't voice any reaction because we have no information. You know how he got to the West, as a result of which actions and decisions. I will not repeat this," Peskov told journalists, according to an UNIAN correspondent in Russia.
In fact, Skripal was part of a dramatic spy swap when he and three other persons gathering intelligence for the West in Russia was exchanged for Anna Chapman and nine other Russian secret agents.In Russia, he was blamed for handing over some 300 names of Russian GRU agents or intelligence assets to MI6 for whom he worked as a double agent before his 2004 arrest in Moscow, according to Daily Mail.
Read alsoThe Washington Post remembers 10 Putin critics who died violently or in suspicious waysPeskov also noted that the Kremlin does not have information on what could cause the "tragic situation", what Skripal might have done, and how this all could be related.
"Moscow is always open for cooperation," Peskov said in response to a question whether Moscow is ready to cooperate with the investigation.
"It did not take long," Peskov added, commenting on the allegations of Russia's involvement in the incident.
Read alsoLondon court says Litvinenko 'probably murdered on personal orders of Putin' – The GuardianAs UNIAN reported earlier, former Russian military intelligence officer Sergei Skripal, who was convicted in 2006 of spying for Britain, was critically ill on Monday after exposure to an unidentified substance in Britain.