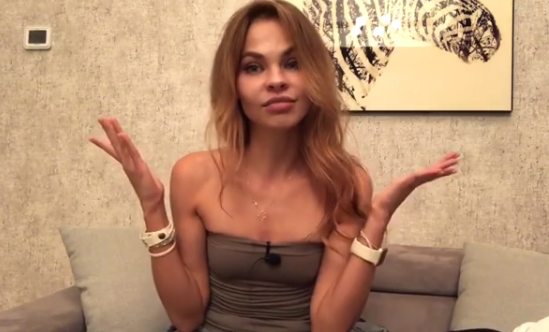 instagram.com/nastya_rybka.ru
Claims by an elite escort Anastasia Vashukevich aka Nastia Rybka that she is in possession of evidence of Russian meddling in the U.S. presidential elections in 2016 is a "bizarre story", according to a spokesperson for the U.S. Department of State, Heather Nauert.
"This sounds like a pretty bizarre story. The woman has been detained there. I'm sure if there is anything of great interest that we need to be aware of that our Thai officials would inform us of that," she said, according to a transcript of Nauert's Tuesday briefing in Washington.
Asked whether Washington intends to hear out the Russian woman detained in Thailand, Nauert said: "We support and assist American citizens. She is not an American citizen."
Read alsoThe New York Times: Escort says audio recordings prove Russian meddling in U.S. election"We're certainly aware of her arrest. The Russian authorities may have more information on her case. Certainly, the Thai or Thai law enforcement may have additional information, but we're limited in terms of what we have," she said.
As reported earlier, a self-described "sex expert", detained in Thailand, said she would spill information on Trump team's Russia ties and claimed she was in possession of hours of recordings from August 2016 involving Oleg Deripaska, a Russian oligarch she had an affair with, where he discusses the United States presidential election with people she declined to identify.
Mr. Deripaska, a billionaire with close ties to Russia's president, Vladimir V. Putin, also has business ties to Paul J. Manafort, President Trump's former campaign chairman. Mr. Manafort is under investigation by Robert S. Mueller III, the special counsel looking into the campaign's connections to Russia.
Rybka said she would hand over the recordings if the United States granted her asylum, according to The New York Times.