Media: Burkina Faso creates transitional government
10:39, 31 October 2014
World
The head of the armed forces of Burkina Faso, where the dissolution of the government and a state of emergency was announced on Thursday, has declared the establishment of a transitional authority for a period of one year, Russian news agency RIA Novosti has reported.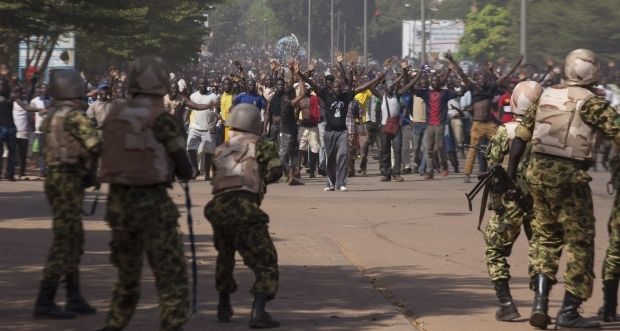 REUTERS
President of Burkina Faso Blaise Compaore had earlier ordered the dissolution of the former government and parliament in the wake of demonstrations against constitutional changes. The head of the army, General Honore Traorem reported on the implementation of the decree after a few hours.
"A transitional government will be established after consultations with all parties. The return to constitutional order is expected no later than in a year," said the military, according to the Reuters news agency
The general also said that the country would be under curfew from 1900 to 0600.
The African Union has already expressed its deep concern over the events in Burkina Faso, and said that it would urgently send a delegation to the country.
On Tuesday, the demonstrations and rallies in the capital of Burkina Faso, Ouagadougou, had escalated into mass clashes with the police. The protests were against intention of the president to hold a referendum on changing the constitution that would allow him to run in elections for another term as president. Compaore has already ruled the country for 27 years.
If you see a spelling error on our site, select it and press Ctrl+Enter