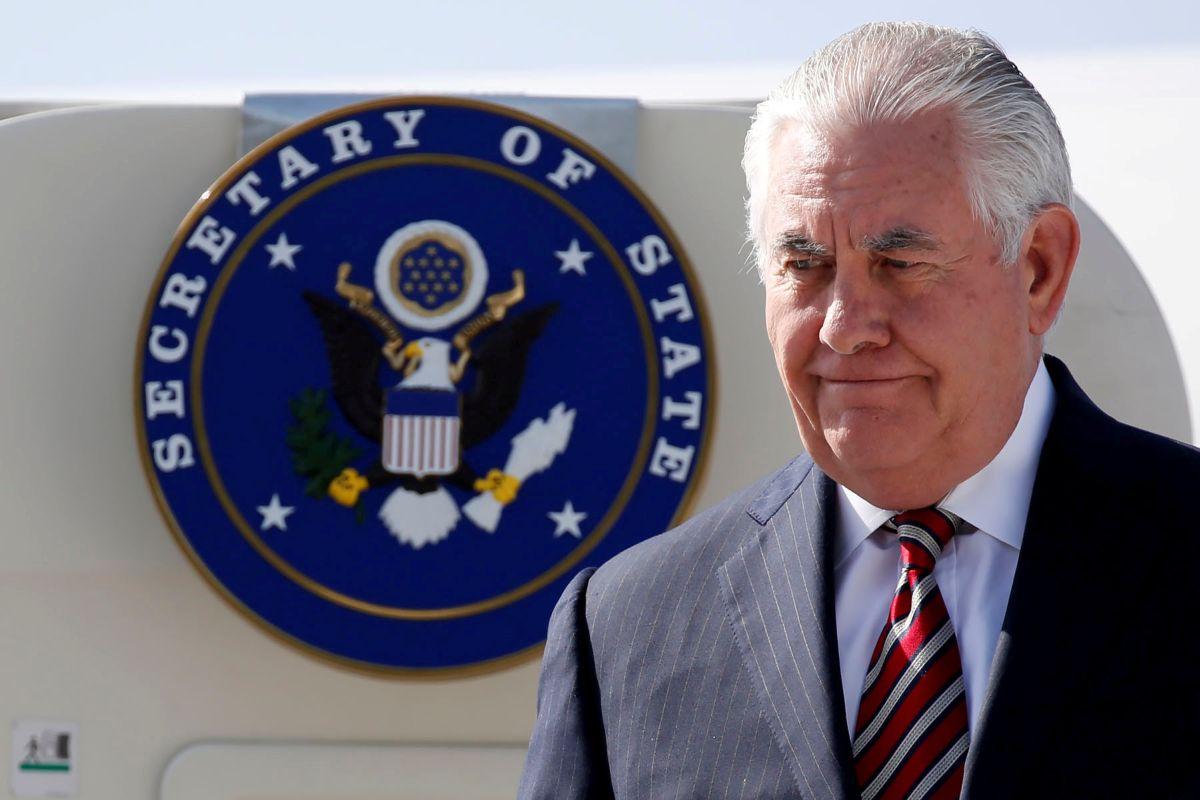 REUTERS
U.S. President Donald Trump on Tuesday said he had replaced U.S. Secretary of State Rex Tillerson with Central Intelligence Agency Director Mike Pompeo, and had tapped Gina Haspel to lead the CIA.
The resignation represents the biggest shakeup of the Trump Cabinet so far and had been expected since last October when reports surfaced about a falling out between Trump and Tillerson, 65, who left his position as chief executive of Exxon Mobil to join the administration, as reported by Reuters.
On Monday, Tillerson said, "We have full confidence in the UK's investigation and its assessment that Russia was likely responsible for the nerve agent attack that took place in Salisbury last week," according to a press statement published on the U.S. State Department website.
"Those responsible – both those who committed the crime and those who ordered it – must face appropriately serious consequences," said Tillerson.
Mr Tillerson's comments marked an escalation in the US's response to the attack. Press Secretary Sarah Huckabee Sanders had previously called the episode "reckless, indiscriminate and irresponsible," but refused to blame Russia, according to The Independent.
Read also"Rexit": Tillerson may resign due to differences with White House – CNN
Trump publicly undercut Tillerson's diplomatic initiatives numerous times, including on Monday when the former secretary of state's comments about Russia appeared to be at odds with those of the White House.
Tillerson also appeared out of the loop last week when Trump announced he would meet with North Korea's leader and become the first sitting U.S. president to do so.
"Mike Pompeo, Director of the CIA, will become our new Secretary of State. He will do a fantastic job! Thank you to Rex Tillerson for his service! Gina Haspel will become the new Director of the CIA, and the first woman so chosen. Congratulations to all!" Trump said on Twitter.