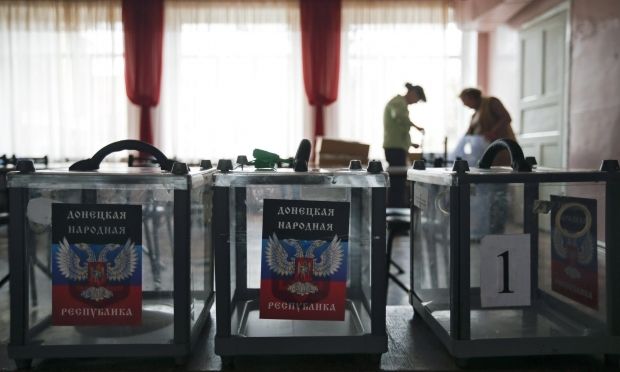 REUTERS
"We do not recognize these elections, and our position is the same as that of the European Union and the [countries of the] free world," Wojciechowski said.
As UNIAN reported earlier, on November 2 elections for the leadership and legislatures of the Donetsk and Luhansk Peoples' Republics were held by insurgent groups supported by Russia in the parts of Donetsk and Luhansk regions they have occupied by force.
Kyiv, the EU and the United States have condemned the conduct of the elections in the selp-proclaimed breakaway republics, and have no intention of recognizing their results. However, Russia has said holding the elections was in line with the Minsk Protocol on ending the conflict in the Donbas.
According to Russian Foreign Minister Sergei Lavrov, Russia is ready to recognize the results of the elections, saying this was an important step for the legitimization of the authorities in the insurgent-controlled parts of eastern Ukraine.