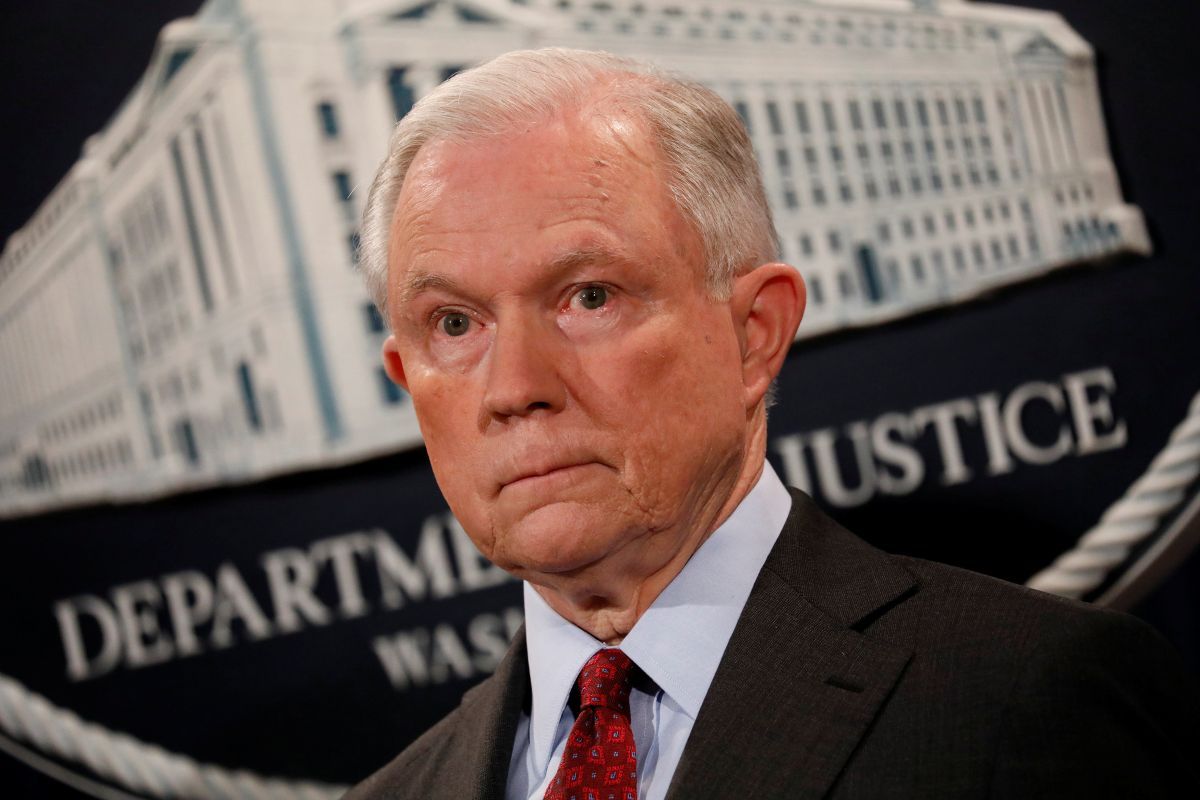 REUTERS
U.S. Attorney General Jeff Sessions' testimony that he opposed a proposal for President Donald Trump's 2016 campaign team to meet with Russians has been contradicted by three people who told Reuters they have spoken about the matter to investigators with Special Counsel Robert Mueller or congressional committees.
Sessions testified before Congress in November 2017 that he "pushed back" against the proposal made by former campaign adviser George Papadopoulos at a March 31, 2016 campaign meeting, Reuters said in an exclusive article.
Then a senator from Alabama, Sessions chaired the meeting as head of the Trump campaign's foreign policy team.
Read alsoBBC: Ex-FBI deputy director Andrew McCabe gave notes to Russia inquiry
"Yes, I pushed back," Sessions told the House Judiciary Committee on November 14, when asked whether he shut down Papadopoulos' proposed outreach to Russia.
Sessions has since also been interviewed by Mueller.
Three people who attended the March campaign meeting told Reuters they gave their version of events to FBI agents or congressional investigators probing Russian interference in the 2016 election. Although the accounts they provided to Reuters differed in certain respects, all three, who declined to be identified, said Sessions had expressed no objections to Papadopoulos' idea.
One person said Sessions was courteous to Papadopoulos and said something to the effect of "okay, interesting."
The other two recalled a similar response.
"It was almost like, 'Well, thank you and let's move on to the next person,'" one said.
However, another meeting attendee, J.D. Gordon, who was the Trump campaign's director of national security, told media outlets including Reuters in November that Sessions strongly opposed Papadopoulos' proposal and said no one should speak of it again. In response to a request for comment, Gordon said on Saturday that he stood by his statement.
Sessions, through Justice Department spokeswoman Sarah Isgur Flores, declined to comment beyond his prior testimony. The special counsel's office also declined to comment. Spokeswomen for the Democrats and Republicans on the House Judiciary Committee did not comment.
Reuters was unable to determine whether Mueller is probing discrepancies in accounts of the March 2016 meeting.
The three accounts, which have not been reported, raise new questions about Sessions' testimony regarding contacts with Russia during the campaign.
Sessions previously failed to disclose to Congress meetings he had with former Russian Ambassador Sergey Kislyak, and testified in October that he was not aware of any campaign representatives communicating with Russians.