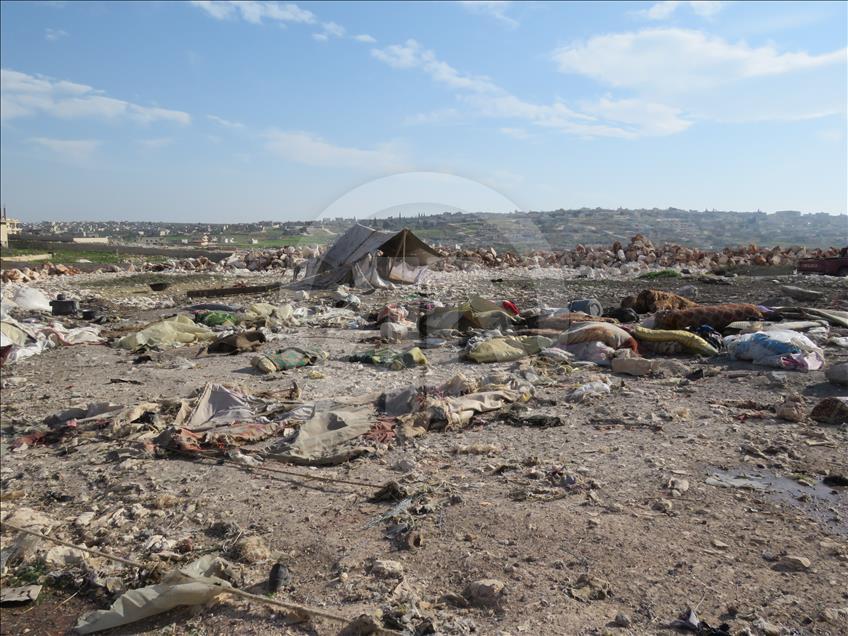 Muhammed Ali / Anadolu
As a result of a Russian air strike on the refugee camp in the Syrian province of Idlib on Tuesday, 10 civilians were killed and 15 others injured.
According to Turkey's Anadolu citing Syrian rebels, the Russian air force Su-24 bomber made two attacks on the refugee camp in the village of Khas in the south of Idlib.
White Helmets, the Syrian humanitarian organization, noted that the bombs hit the camp in the night hours.
Idlib is part of the de-escalation zone in Syria.
As reported earlier, on March 20, a shelling of a crowded market in the eastern suburbs of the Syrian capital of Damascus killed at least 35 civilians.