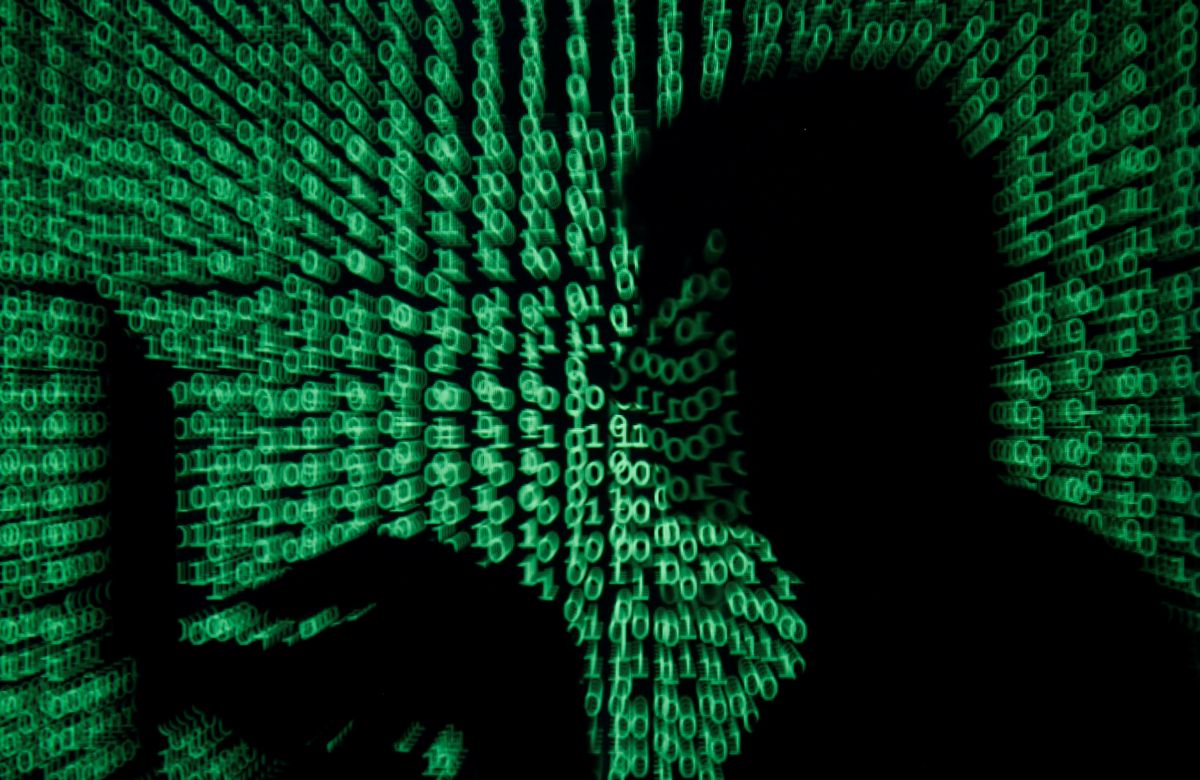 REUTERS
Guccifer 2.0, the "lone hacker" who took credit for providing WikiLeaks with stolen emails from the Democratic National Committee, was in fact an officer of Russia's military intelligence directorate (GRU), The Daily Beast has learned. 
It's an attribution that resulted from a fleeting but critical slip-up in GRU tradecraft, according to The Daily Beast.
That forensic determination has substantial implications for the criminal probe into potential collusion between President Donald Trump and Russia. The Daily Beast has learned that the special counsel in that investigation, Robert Mueller, has taken over the probe into Guccifer and brought the FBI agents who worked to track the persona onto his team.
Guccifer 2.0 sprang into existence on June 15, 2016, hours after a report by a computer security firm forensically tied Russia to an intrusion at the Democratic National Committee. The Guccifer persona published a smattering of the DNC documents while gamely projecting an image as an independent Romanian hacktivist who'd breached the DNC on a lark, thus providing Moscow with a counter-narrative for the election interference.
While Trump promoted the leak on Twitter and in rallies, his surrogate Roger Stone pushed back against the Kremlin attribution. In his August 2016 article for Breitbart, he argued that Guccifer 2.0 was the Romanian hacktivist he claimed to be. "Guccifer 2.0 is the real deal," he wrote.
Read alsoRussian hacker elaborates on Moscow's meddling in U.S. elexHowever, Motherboard conducted a devastating interview with Guccifer that exploded the account's claims of being a native Romanian speaker. Based on forensic clues in some of Guccifer's leaks, and other evidence, a consensus quickly formed among security experts that Guccifer was completely notional.
The investigation uncovered that Guccifer was connecting through an anonymizing service called Elite VPN, a virtual private networking service that had an exit point in France but was headquartered in Russia.
But on one occasion, The Daily Beast has learned, Guccifer failed to activate the VPN client before logging on. As a result, he left a real, Moscow-based Internet Protocol address in the server logs of an American social media company, according to a source familiar with the government's Guccifer investigation. Twitter and WordPress were Guccifer 2.0's favored outlets. Neither company would comment for this story, and Guccifer did not respond to a direct message on Twitter.
Read alsoReport: Dutch spies caught Russian hackers on tape – VOAWorking off the IP address, U.S. investigators identified Guccifer 2.0 as a particular GRU officer working out of the agency's headquarters on Grizodubovoy Street in Moscow. (The Daily Beast's sources did not disclose which particular officer worked as Guccifer.)
Sometime after its hasty launch, the Guccifer persona was handed off to a more experienced GRU officer, according to a source familiar with the matter. The timing of that handoff is unclear, but Guccifer 2.0's last blog post, from Jan 12, 2017, evinced a far greater command of English that the persona's earlier efforts.
Security firms and declassified U.S. intelligence findings previously identified the GRU as the agency running "Fancy Bear",  the ten-year-old hacking organization behind the DNC email theft, as well as breaches at NATO, Obama's White House, a French television station, the World Anti-Doping Agency, and countless NGOs, and militaries and civilian agencies in Europe, Central Asia, and the Caucasus.