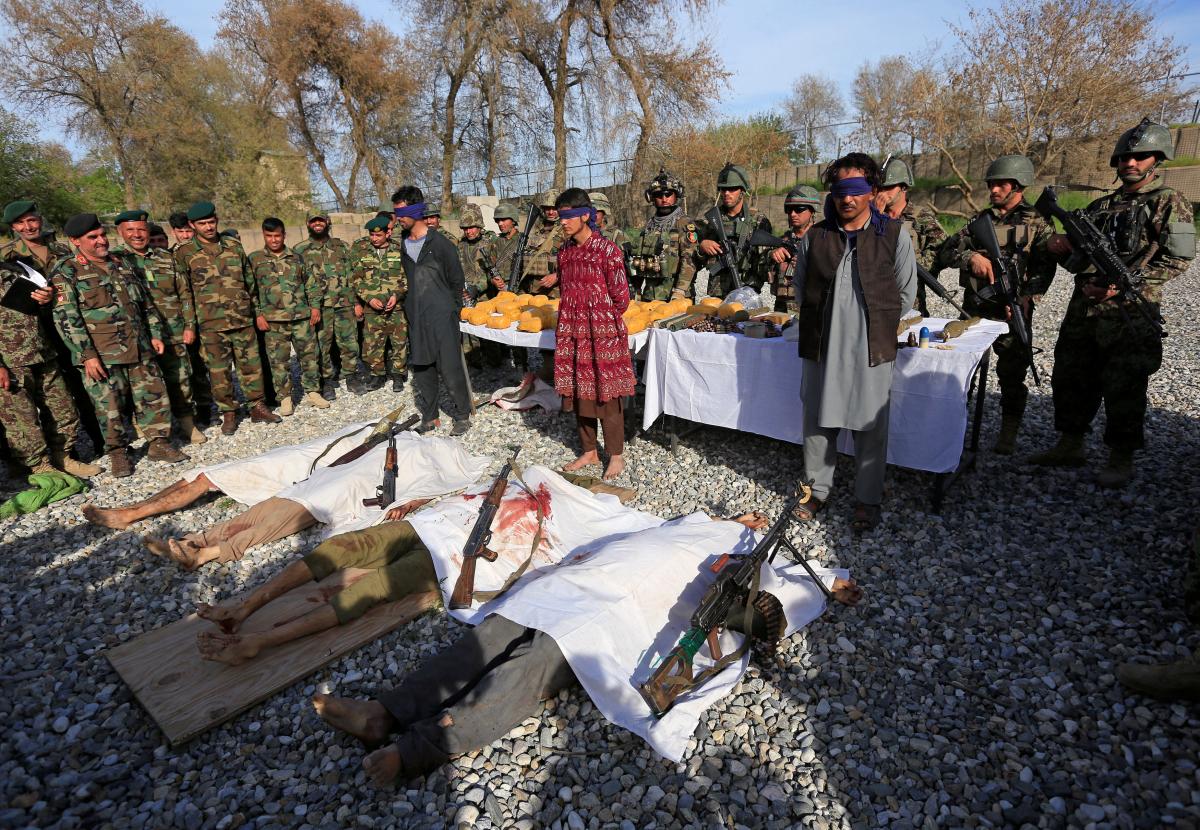 REUTERS
Russia is supporting and even supplying arms to the Taliban, the head of U.S. forces in Afghanistan said.
In an exclusive interview with the BBC, Gen John Nicholson said he'd seen "destabilizing activity by the Russians."
He said Russian weapons were smuggled across the Tajik border to the Taliban, but could not say in what quantity.
"We see a narrative that's being used that grossly exaggerates the number of Isis [Islamic State group] fighters here," Gen Nicholson told BBC News. "This narrative then is used as a justification for the Russians to legitimize the actions of Taliban and provide some degree of support to the Taliban."
Read alsoKabul attack update: Seven Ukrainians killedThe general admits it is hard to quantify how much support Russia is actually giving the Taliban, but senior Afghan police officers and military figures have told the BBC that it includes night vision goggles, medium and heavy machine guns as well as small arms.
Afghan sources say these weapons are likely to have been used against Afghan forces and the NATO advisers who support them on some combat missions.
Russia has denied such U.S. allegations in the past, citing a lack of evidence.