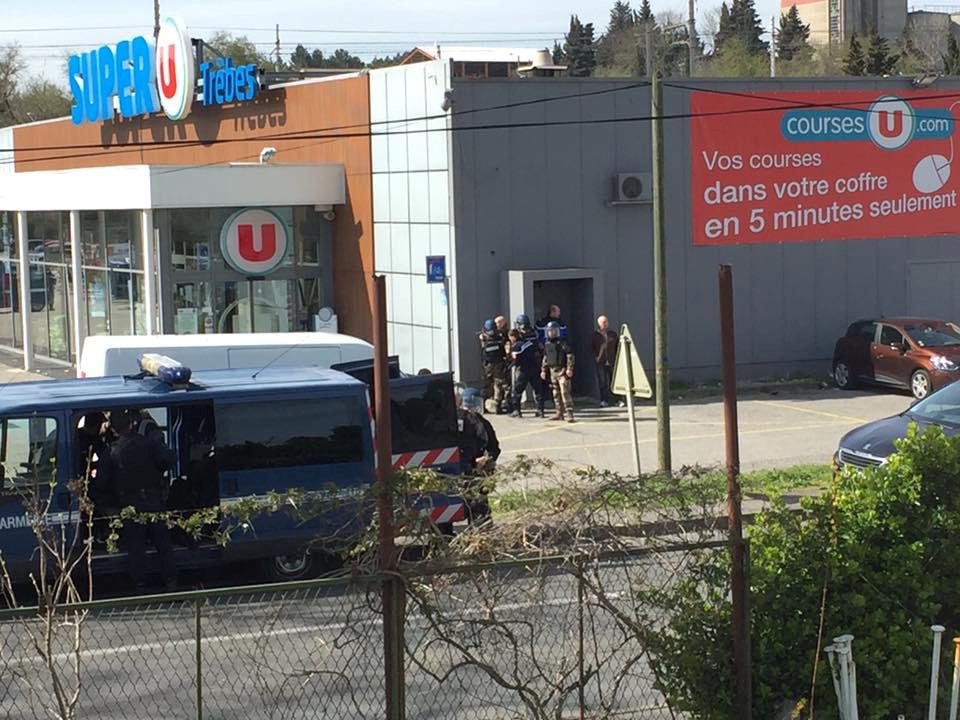 REUTERS
At least one person was killed when a man took hostages in a supermarket in the southwestern French town of Trebes on Friday, the mayor told BFM TV.
The station reported that the hostage-taker has claimed allegiance to Islamic State, Reuters reported.
Mayor Eric Menassi also told LCI TV that the man had entered the shop screaming "Allahu Akbar (God is greatest), I'll kill you all".
Another person was hurt but their condition was not known, Menassi said. The hostage-taker was now alone with one police officer in the supermarket and all other hostages had been freed, he added.
Read alsoUK imposes set of sanctions on Russia over spy poisoningLCI TV said the second victim was also dead and that 12 people were injured.
"All the information we have as I speak lead us to think that this would be a terrorist act," Prime Minister Edouard Philippe said.
A police source had said earlier that eight people were being held hostage and that the hostage-taker had shot at a police officer.
The Paris prosecutor's office said counter-terrorism prosecutors were investigating the incident but did not comment on the possible Islamic State allegiance.