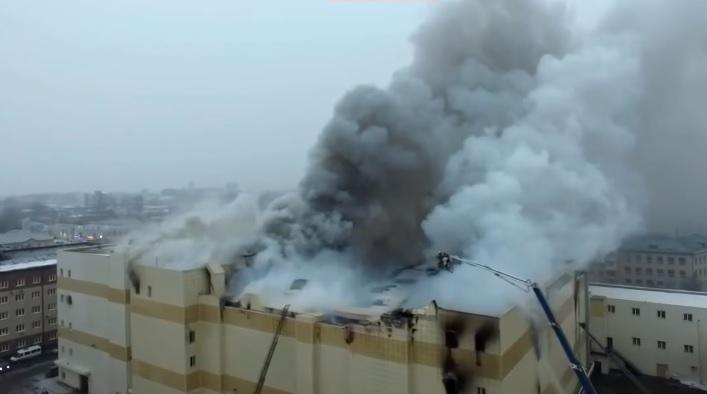 REUTERS
Rescuers have found 53 bodies at the site of the fire that engulfed a shopping mall in the Russian Siberian city of Kemerovo.
"Five more bodies were found near the cinema. The death toll reaches 53," a spokesman of the operation headquarters told Russian news agency TASS on Monday. Eleven people have gone missing.
Twelve people have been hospitalized and another 36 victims have received medical assistance on an outpatient basis.
Russian Deputy Emergencies Minister Vladlen Aksyonov said earlier that constructions in some of the areas of the shopping mall had been still smoldering.
Read alsoShopping mall fire in Siberia kills at least 37: agencies"Two out of three cinema halls caved in from the fourth to the third floor of the building," he said.
Russian Emergencies Minister Vladimir Puchkov said that 16 people are still reported to be missing after the deadly blaze at a shopping mall.
The fire at the Zimnyaya Vishnya (Winter Cherry) shopping mall in central Kemerovo erupted on Sunday on the top floor of the four-storey building engulfing an area of some 1,500 square meters.
Twenty people were rescued from the blaze and about 100 were evacuated. The fire has been reported to be localized. A criminal investigation has been launched.
The shopping mall with an overall area of 23,000 square meters was opened in 2013. It has a parking lot for 250 cars, shops, a bowling alley, a children's center, a cinema, food courts and a petting zoo.
Kemerovo Incident outlet released the following video shot on a cell phone by someone who was at the time stranded inside the burning building.