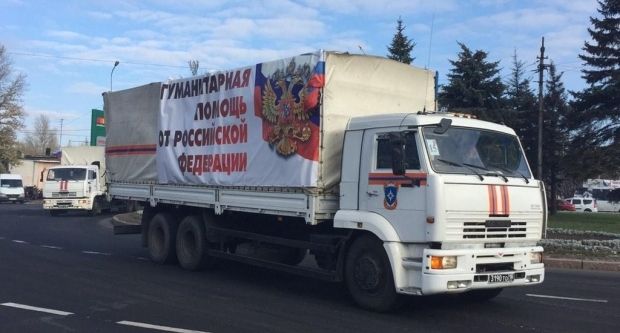 Moscow claims its truck convoys are carrying humanitarian aid, but has not allowed Ukrainian customs officials to check them / Photo by Christopher Miller
A decision on the sending of the convoy may be taken in the coming hours, the head of Russia's Ministry of Emergency Situations Vladimir Puchkov said on Thursday.
"We are constantly performing this work, [and] the next convoy will be ready as soon as we finalize all approval procedures. This may take no more than several hours," the minister said.
As UNIAN reported earlier, Russia has already sent six convoys to the Donbas, which Moscow claims contain humanitarian aid for the people in Ukraine's Donbas conflict zone. In each case, the Russian trucks crossed the border without the consent of the Ukrainian authorities and were not accompanied by the International Committee of the Red Cross, as had been previously agreed.
According to the National Security and Defense Council of Ukraine, Russian trucks from the convoy have been transporting military equipment from Ukrainian plants in the Donbas back to Russia. The Kamaz trucks have also been used to repatriate to Russia the bodies of Russian soldiers killed in fighting in Ukraine, the NSDC claims.

Some sources close to the Ukrainian military  have also claimed the trucks are being used to supply anti-government militants in the east of Ukraine with weapons and ammunition.