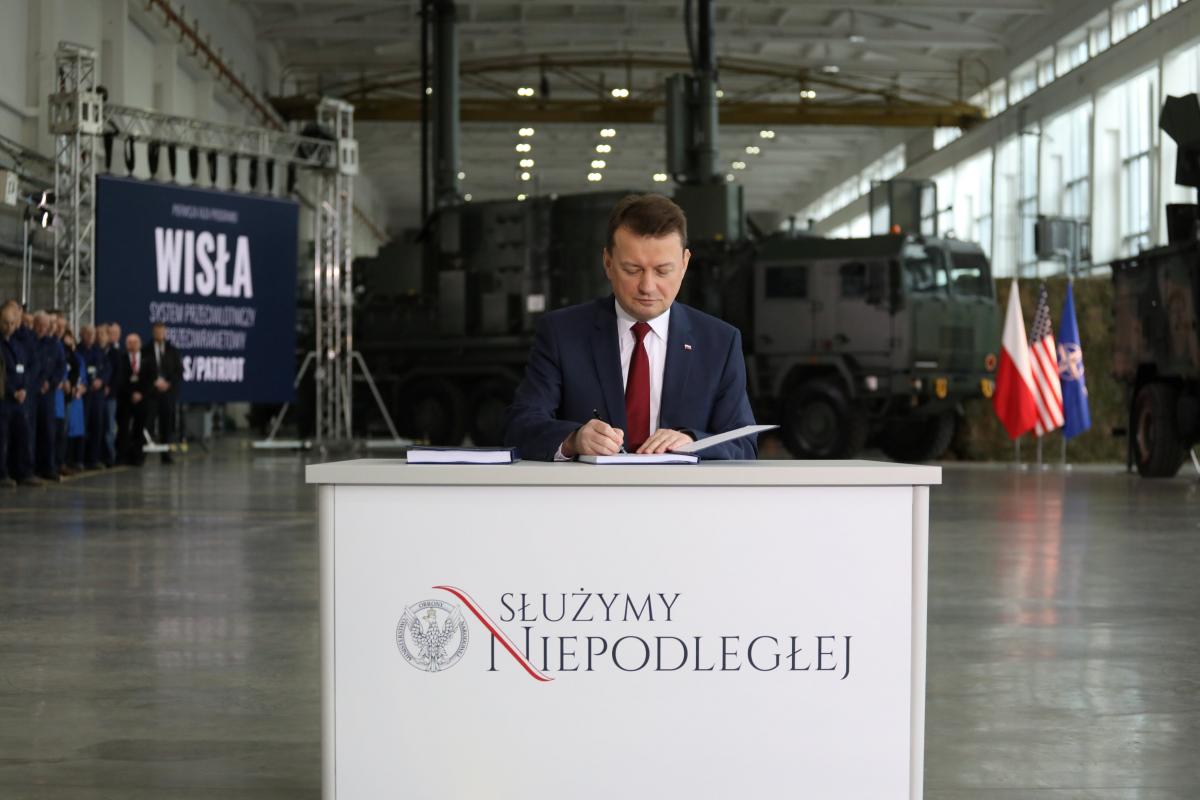 REUTERS
Poland signed the largest arms procurement deal in its history on Wednesday, agreeing with the United States to buy Raytheon Co's Patriot missile defense system for $4.75 billion in a major step to modernize its forces against a bolder Russia.
"It is an extraordinary, historic moment; it is Poland's introduction into a whole new world of state-of-the-art technology, modern weaponry, and defensive means," President Andrzej Duda said during the signing ceremony, Reuters reports.
NATO member Poland has accelerated efforts to overhaul its aging weaponry following Moscow's annexation of Ukraine's Crimea peninsula in 2014 and the resurgence of Russian military and political assertiveness towards its neighbors.
The Patriot deal follows Monday's expulsion of more than 100 Russian diplomats by the United States and a score of other Western countries including Poland in response to a nerve toxin attack on a former Russian spy in Britain, the most sweeping action against Moscow since the heights of the Cold War.
Read alsoPoland detains energy official suspected of spying for Russia – ReutersThe Patriot deal came as a relief for Poland amid a rise in tension with Washington, its main NATO ally, over legislation that Warsaw introduced in January to impose jail terms for any suggestion of Poland's complicity in the Nazi Holocaust.
Polish Prime Minister Mateusz Morawiecki said the Patriot agreement showed "solidarity and cooperation" with the United States and other NATO countries. "We, through our activities, our procurements, show that we want to feel an integral part of this most important military alliance," he said.
Warsaw is negotiating with Washington to buy more Patriot systems, a new 360-degree radar and a low-cost interceptor missile as part of a second phase of military modernization.