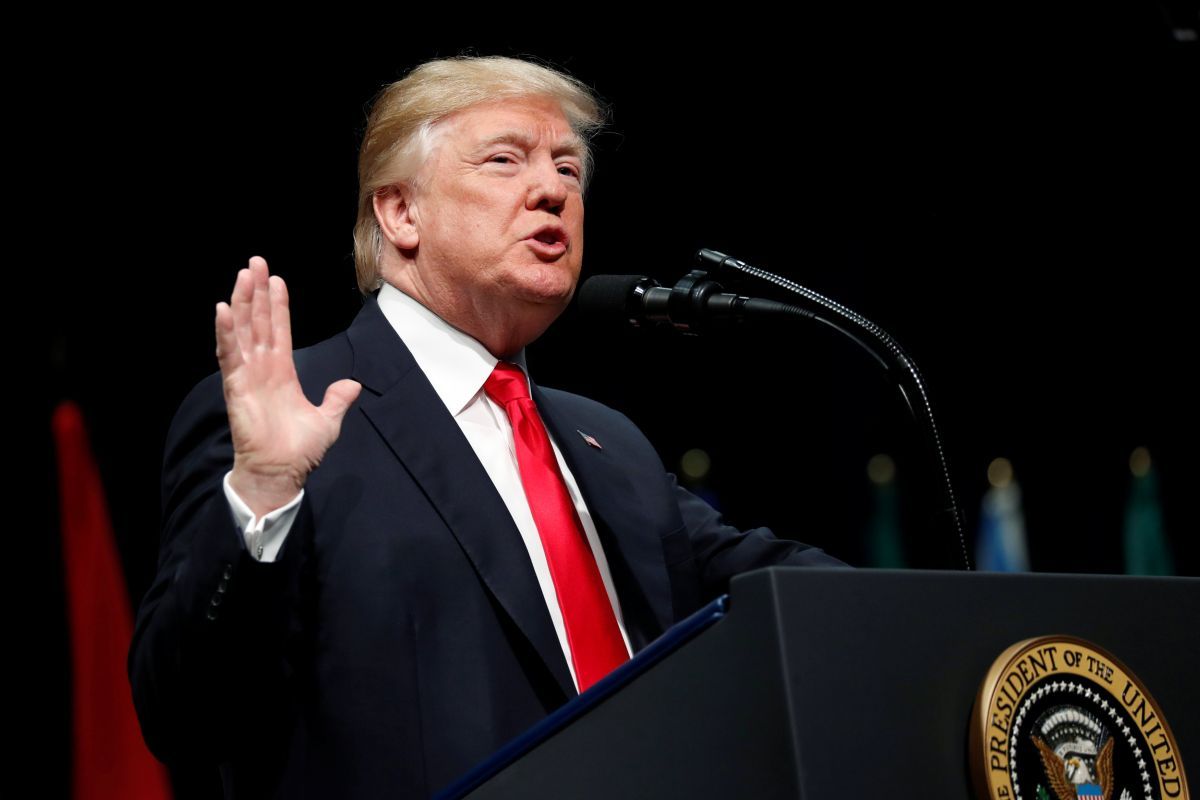 REUTERS
U.S. President Donald Trump reportedly told his top national security aides to not publicly tout a new U.S. lethal defensive weapons sale to Ukraine, for fear of angering Russian President Vladimir Putin.
It took "months" for those aides to convince the president to sign off on the sale to Ukraine's military, which is fighting Russian-backed separatists, The Daily Beast reported with reference to NBC News.
Read alsoU.S. State Department makes determination approving Javelin missile sale to Ukraine
"He doesn't want us to bring it up," a White House official told NBC News. "It is not something he wants to talk about."
According to NBC News, Rex Tillerson, Trump's outgoing secretary of state, led the effort to convince Trump to approve the new arms for Ukraine, officials said. The plan, which Russia opposed, included the sale of U.S.-made Javelin anti-tank missiles that Kiev has for years requested from Washington. President Barack Obama had repeatedly refused to approve Ukraine's request out of concern it would escalate U.S. tensions with Russia.
As the policy sat on his desk awaiting his signature, the president expressed concern that it would escalate tensions with Russia and lead to a broader conflict, officials said. They said he also saw Ukraine as a problem for Europe and questioned why he should have to do something about it. And he insisted Ukraine purchase the arms from the U.S., not receive them for free, officials said, before signing off on the policy in December.
"Tillerson just wore him down," a White House official said.
The network also reported that Trump told the Russian president during a phone call last week: "If you want to have an arms race we can do that, but I'll win."