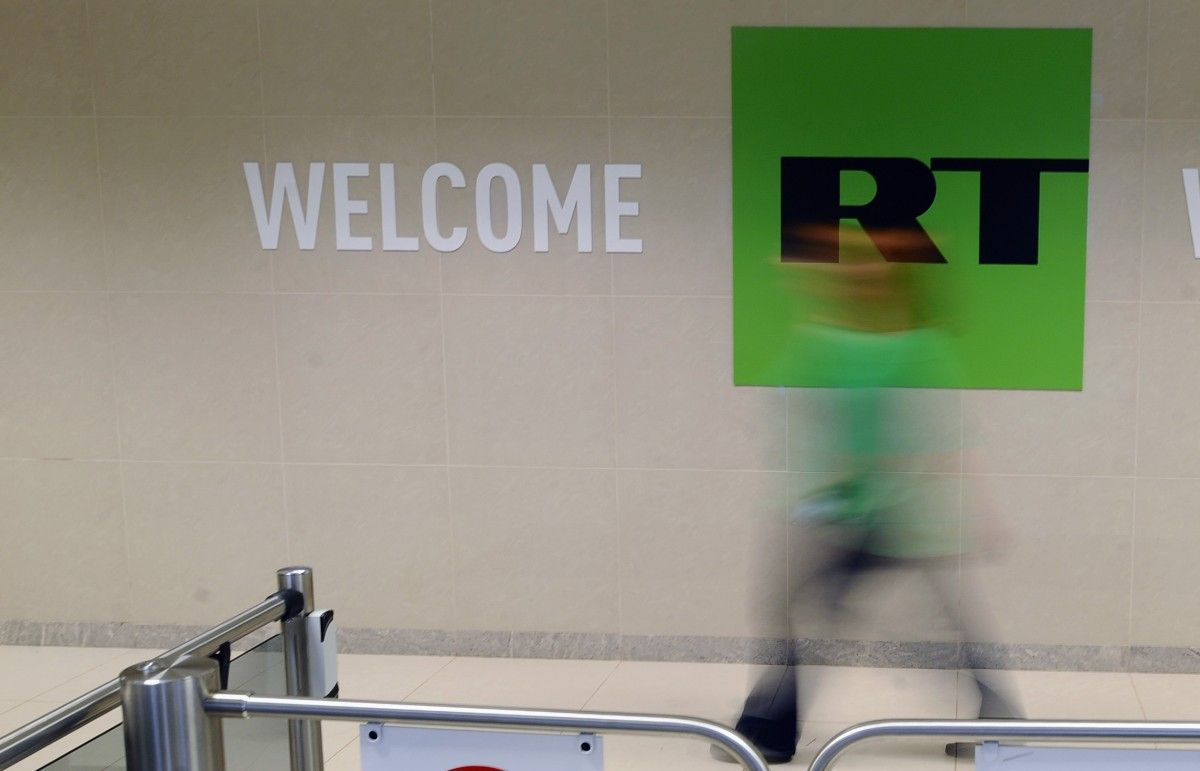 novostimira.net
Russia's English-language broadcasting network RT, described by U.S. intelligence agencies as part of Moscow's "state-run propaganda machine," will disappear from television screens in the nation's capital at midnight Sunday.
That's when WNVT and WNVC, a pair of digital stations in northern Virginia that carry about a dozen foreign news services including RT, will go off the air. It's a year to the day since the station's owner auctioned off its share of the airwaves for use by developers of wireless applications, according to Bloomberg.
RT will also disappear from local cable systems, which are required by federal law to carry all broadcasters in their area. Attention turned to RT's broadcasts as intelligence agencies probed separate Russian efforts to meddle in the 2016 U.S. presidential campaign.
Anna Belkina, RT's deputy editor in chief, wrote in an email that RT would continue to work with distribution partners in the nation's capital and beyond. She added that the Justice Department, which required RT's U.S. production company to register with it under the Foreign Agents Registration Act, had made that more difficult.
"The registration in fact has placed undue burden on multiple areas of RT operations, and pressure on our partners as well," Belkina said in an email.
Read alsoExperts assess Russia Today's role as "information weapon"
RT, formerly known as Russia Today, bills itself as a 24/7 news operation that provides alternative sources of information, with the slogan "Question More." It continues to air in other U.S. cities through a variety of arrangements, including on television systems in many hotels.
A spokesman for the Justice Department declined to comment.
MHZ Networks, a not-for-profit media company started in 2000, provides programming for WNVT and WNVC. Using digital channels, it airs foreign entertainment programs as well as news programming from Deutsche Welle, France 24, the Turkish news service TRT, and others.
Frederick Thomas, founder and president of MHZ Networks, said he initiated discussions with the Justice Department about foreign registration after the department required it of Reston Translator LLC, a Virginia radio station that carries Radio Sputnik, another Russian media outlet singled out by the intelligence community as having taken part in the Kremlin's efforts to influence U.S. public opinion.
"We might register; I don't think it's been determined yet," he said. But Thomas added that the Justice Department had little to do with RT and other foreign news services leaving Washington's airwaves. "It has more to do with the spectrum auction," he said.
In March 2017, Commonwealth Public Broadcasting Corp., a public broadcaster based in Richmond, Virginia, volunteered WNVT and WNVC for an auction held by the Federal Communications Commission to provide developers of wireless devices additional room on the broadcast spectrum. Commonwealth received about $182 million for the sale.
Thomas said he was unable to find a way to keep MHZ's offerings on the air but continues to explore options, including streaming services, to make the content available.
Todd Smith, a spokesman for cable provider Cox Communications, said the service will continue to carry one of MHZ's channels, Worldview, which is a mix of foreign entertainment and news programs that doesn't include RT.
Aimee Metrick, a spokeswoman for Comcast Corp., said, "The decision to no longer offer the international programming previously available on WNVT and WNVC was made by the stations' ownership." She said subscribers in the Washington area would still have access to a wide array of international programming.