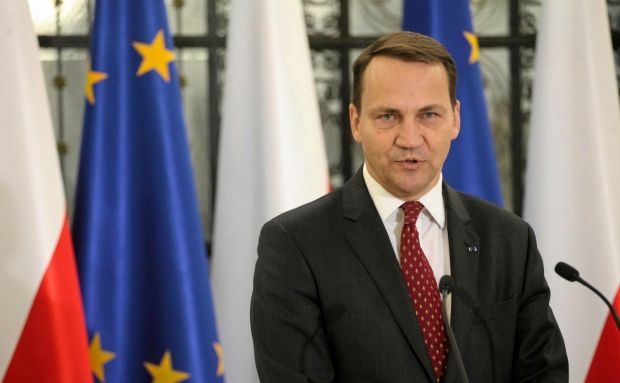 REUTERS
A total of 146 Polish MPs voted in favor of dimissing Marshal Sikorsky, while 240 voted against, and 48 abstained. For the proposal to pass, 218 votes in favor would have been required.
As earlier reported, opposition party Law and Justice tabled a bill in the Sejm demanding the resignation of Sikorski  in connection with comments he made in an interview last month in the U.S. magazine Politico, in which he claimed Russian President Vladimir Putin had discussed with former Polish PM Donald Tusk in 2008 the division of Ukraine between Poland and Russia.
Sikorski said Putin had told Tusk that Ukraine was "an artificial country," that Lviv was "a Polish city," and that they should "sort out the problem" together.
Sikorski later said his some of his words had been misinterpreted.
The opposition accused Sikorski of irresponsibility, claiming he knew about plans to break up another state, and did not take the necessary measures, in particular not making an international announcement about the information.
Sikorski was previously Poland's foreign minister.