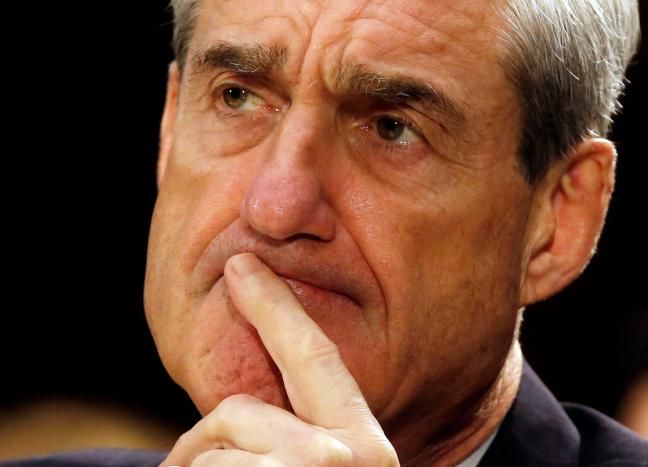 REUTERS
Special counsel Robert Mueller was authorized in a secret memo to investigate former Trump campaign chairman Paul Manafort's work for the government of Ukraine, in addition to alleged collusion with Russian officials to interfere in the 2016 elections, according to court filings.
The classified August memo from Deputy Attorney General Rod Rosenstein was disclosed in a court filing by Mr. Mueller's prosecutors, The Wall Street Journal reported.
Read alsoBloomberg: GOP Senator Scott says Trump shouldn't pardon Manafort, Flynn
It seeks to counter arguments by Mr. Manafort's lawyers that his indictment should be thrown out. Mr. Manafort has denied the allegations and pleaded not guilty to indictments filed by Mr. Mueller's team in federal courts in Alexandria, Va., and Washington.
Lawyers for Mr. Manafort, who served for several months in 2016 as Mr. Trump's campaign chairman, argued in court filings that the deputy attorney general had authorized Mr. Mueller to only investigate matters strictly arising from the main subject of the investigation: Russian interference in the election and links between the Kremlin and Mr. Trump's campaign.
They said the indictments lodged against Mr. Manafort were faulty because they dealt with charges unrelated to the Kremlin's meddling.
The Monday filing is also the first explicit acknowledgment that Mr. Mueller was tasked with examining allegations that Mr. Manafort in particular committed a crime by "colluding with Russian government officials" in that country's efforts to interfere in the 2016 election. Mr. Manafort hasn't been accused in court of doing so, but in a filing in a separate case last week, Mr. Mueller's prosecutors said the FBI determined that a longtime associate of Mr. Manafort's in Ukraine "has ties to a Russian intelligence service and had such ties in 2016."