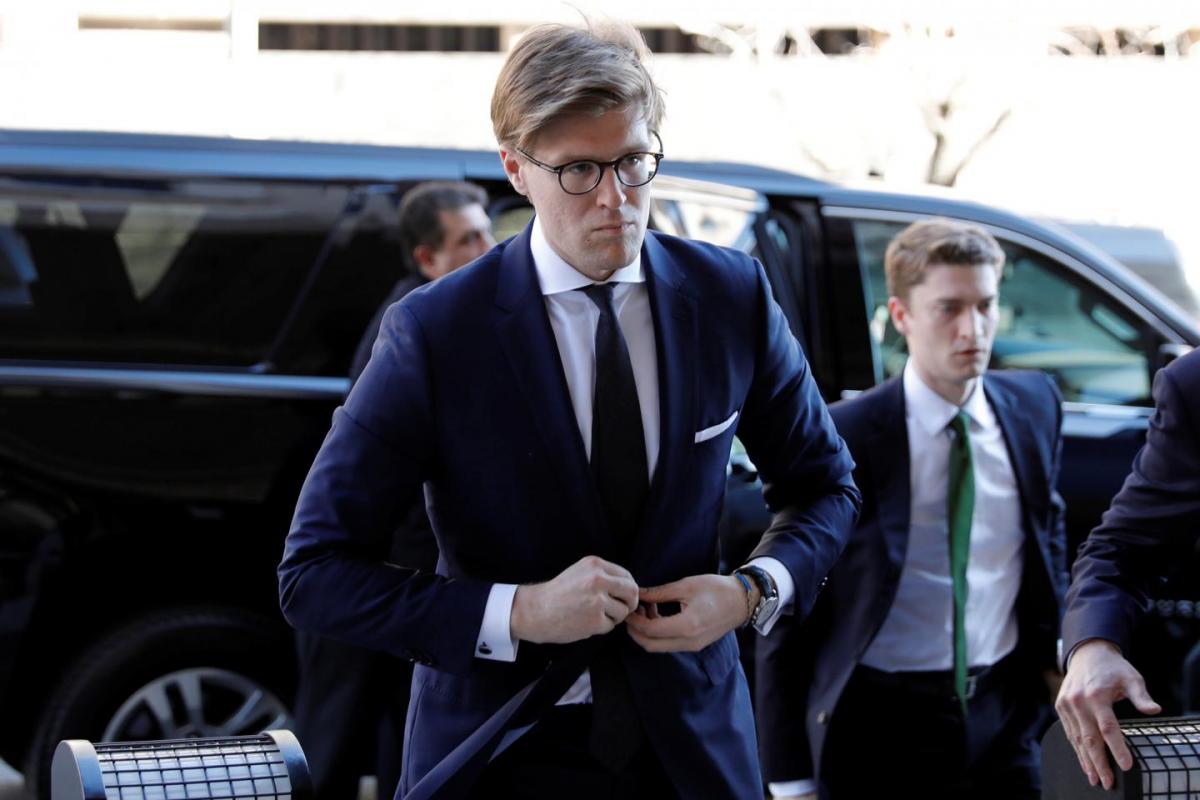 Alex van der Zwaan / REUTERS
A London-based lawyer was ordered to serve 30 days in prison after a federal judge Tuesday handed down the first sentence in special counsel Robert S. Mueller III's investigation of Russian interference in the 2016 U.S. presidential election.
Alex van der Zwaan, 33, a son-in-law of a prominent Russian-based banker, pleaded guilty February 20 to lying to the FBI about his contacts in September and October of 2016 with a business associate of onetime Trump campaign chairman Paul Manafort and with Manafort's deputy, former Trump aide Rick Gates, The Washington Post reported.
Prosecutors said van der Zwaan also destroyed emails the special counsel had requested.
Read alsoMueller was authorized to investigate Paul Manafort's work for Ukraine – media
According to prosecutors, van der Zwaan, who is a Dutch citizen, said he had been told by Gates that the Manafort associate had been an officer with the Russian military intelligence service. Van der Zwaan turned over secret recordings to Mueller's investigators that he had made of his conversations with Gates, the associate and a senior partner at his law firm.
"What I did was wrong," van der Zwaan said in court Tuesday. "I apologize to the court for my conduct. I apologize to my wife and to my family for the pain I have caused." While van der Zwaan is not a central figure in the investigation, filings in his case illustrated Mueller's continuing interest in Manafort and Gates's actions through Donald Trump's presidential campaign.
Van der Zwaan was a lawyer in the London office of Skadden, Arps, Slate, Meagher & Flom from 2007 to 2017, when the firm worked with Manafort during a decade when he served as a political consultant in Ukraine.