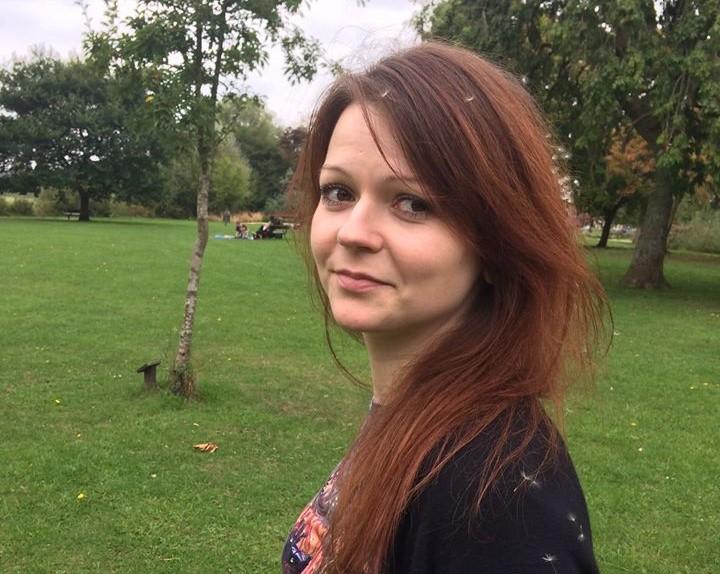 Photo from facebook.com/julia.skripal
UK police have issued a statement on behalf of Russian spy Sergei Skripal's daughter, the first since the pair were poisoned by a nerve agent in March. The statement quoted Yulia Skripal as saying her "strength is growing daily."
The news came hours after Russia TV aired a recording of an alleged phone conversation, which it says took place between Ms Skripal and her cousin, the BBC reported.
Ms Skripal, 33, and her father are in hospital in Salisbury, southern England, where the attack took place.
Read alsoUK locates source of novichok nerve agent used in Salisbury – The Times
Mr Skripal, 66, remains critically ill but stable.
The UK government has accused Russia of being behind the 4 March attack, but Russia's ambassador in the UK said Moscow had no nerve agent stockpile.
The incident has sparked an international diplomatic crisis.
Ms Skripal said she was grateful for the many messages of goodwill she had received.
"I woke up over a week ago now and am glad to say my strength is growing daily," the statement said.
"I have many people to thank for my recovery and would especially like to mention the people of Salisbury that came to my aid when my father and I were incapacitated," it went on.
"Further than that, I would like to thank the staff at Salisbury District Hospital for their care and professionalism.
"I am sure you appreciate that the entire episode is somewhat disorientating, and I hope that you'll respect my privacy and that of my family during the period of my convalescence."
Earlier on Thursday Russian TV released a recorded phone call alleged to have taken place between Ms Skripal and her cousin Viktoria, who lives in Russia.
The alleged Yulia says: "Everything is ok. He [her father] is resting now, having a sleep. Everyone's health is fine, there are no irreparable things. I will be discharged soon. Everything is ok."