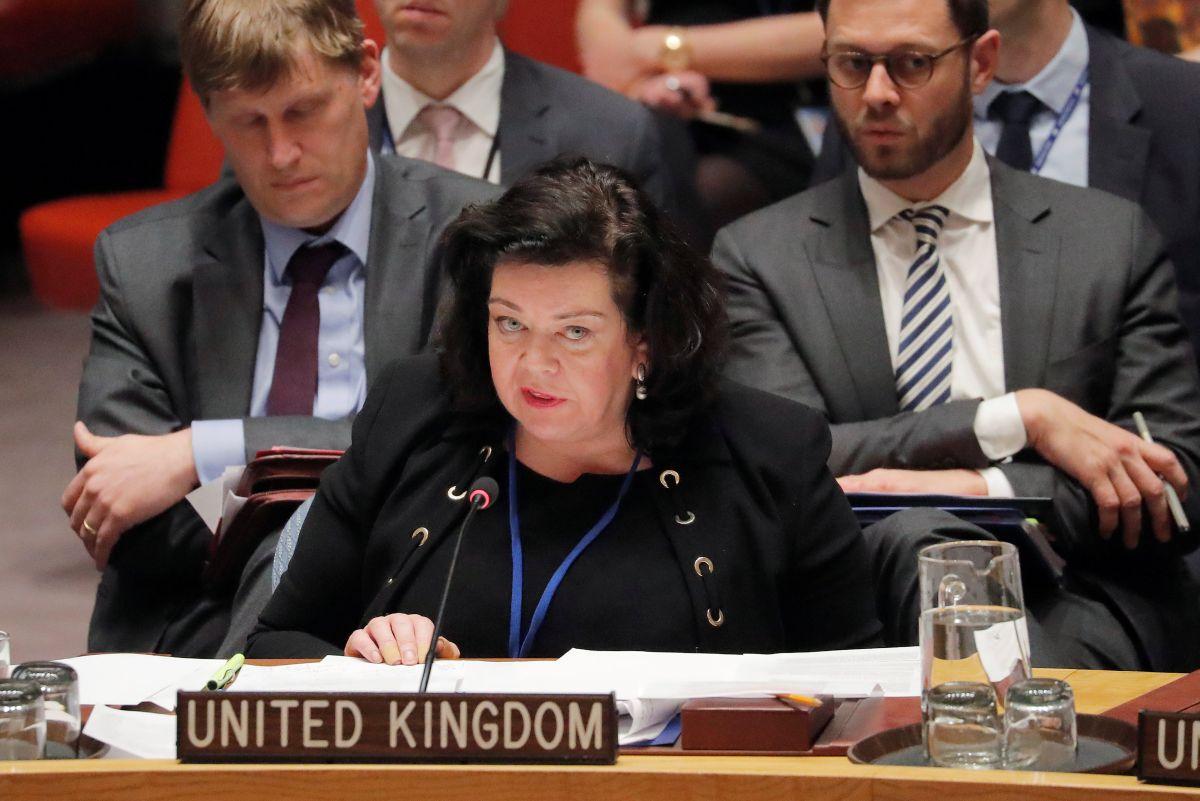 REUTERS
A military-grade nerve agent — a weapon of mass destruction — had been used in an attempt to kill civilians on British soil in a reckless fashion, Karen Pierce, UK Permanent Representative to the United Nations, told a Security Council meeting convened Thursday upon Russia's request over the Salisbury incident.
Providing updates on the case, Pierce said that, following the incident, the Government had launched one of the most comprehensive and complex investigations into the use of chemical weapons ever, involving 250 police detectives, supported by a range of experts and partners that had gone through more than 5,000 hours of video footage and interviewed more than 500 witnesses, the UN press center reports.
She said that, on March 12, the Government had posed a clear question to the Russian Government, but no response had been received.  What had taken place was not a normal poisoning or attack, she said, emphasizing that the 24-hour deadline to respond to that request was reasonable given the severity of the situation. 
It was highly likely that the Russian Federation had carried out the assassination attempt, she said, noting that experts had made a positive identification of the special chemical used. 
She went on to say that the Russian Federation was playing "fast and loose" with the world's collective security while failing to cooperate with an ongoing investigation.
Read alsoUK locates source of novichok nerve agent used in Salisbury – The Times"The Russian Federation had looked into ways of carrying out assassinations through the use of nerve agents.  Nevertheless, the Russian Federation had put forward innumerable theories about the events that had taken place.  The use of chemical weapons on any country's territory was far too serious for any such theories to hold water," Pierce said.
Everything that had been done by the British Government was consistent with the Chemical Weapons Conventions, according to Pierce.
As reported earlier, the UK did not invite Russia to be part of the Organization for the Prohibition of Chemical Weapons (OPCW) investigation, the results from which are expected to be made public next week.