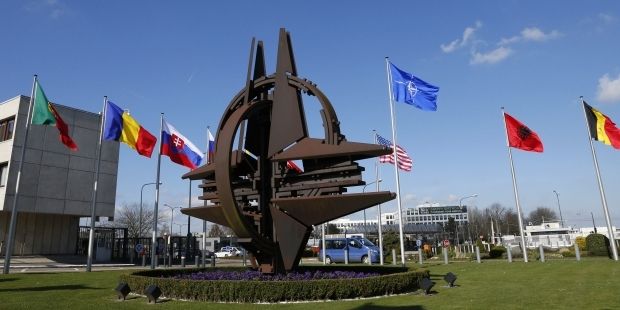 REUTERS
According to the scenario, Estonia would be invaded by the army of a hostile state, after which the country would declare martial law and NATO, in turn, would send in its rapid reaction force.
"Almost 1,500 servicemen and civilians from twenty NATO member countries will take part in the maneuvers," the Russian television Channel Dozhd reported.
The news of Estonia's exercises comes in a period of heightened tensions in the Baltics, with other countries announcing military exercises in the wake of greatly increased Russian air activity in the region. Last week Sweden said it would practice the defense of its capital Stockholm, and on November 6 Lithuania began its Iron Sword 2014 NATO exercises, which involved more than 2,500 troops from nine NATO countries.
"After the summit of the alliance in Wales we discussed various measures, some of which were associated with the increased security in Eastern Europe, including the increased presence of NATO forces and a number of joint exercises in the region," as the commander of the armed forces of Lithuania Major General Jonas Žukas said of his country's exercises.
Last week the Commander of NATO forces in Europe Philip Breedlove asked the Pentagon to provide additional strength due to the ongoing Russian threat. The U.S. general said an increased presence of the alliance is required in the Baltic countries, as well as in Poland and Romania.
In late October, during a meeting with senior officers, the Russian President Vladimir Putin accused NATO of attempting to disrupt the region's strategic parity.
"The arsenals of leading countries are developing and improving. As you know, during the September summit of NATO, for example, its leadership openly declared an upcoming building up of the military capabilities of the alliance," the Russian President said.