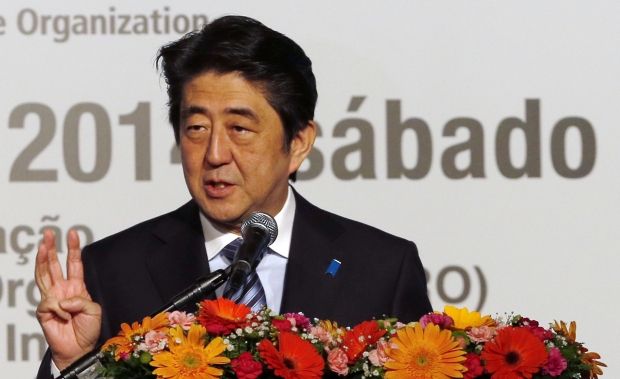 REUTERS
During talks on Sunday ahead of the Asia-Pacific Economic Cooperation (APEC) summit in the capital of China, Abe expressed his concern to Putin that the actions of pro-Russian separatists are aggravating the situation in Ukraine, the deputy chief of the Japanese prime minister's office said after the talks. In response, Putin stated Russia's position on this issue.
The last time Putin and Abe held bilateral talks was in Sochi in February this year, during Abe's visit to the opening ceremony of Winter Olympic Games. According to Reuters, the two leaders have agreed to begin preparations for a visit by Putin to Japan next year.
The Russian president had been scheduled visit Japan in November, but the trip was canceled due to a deterioration in relations between Tokyo and Moscow after the introduction of Japanese sanctions against Russia in response to Moscow's aggression against Ukraine.