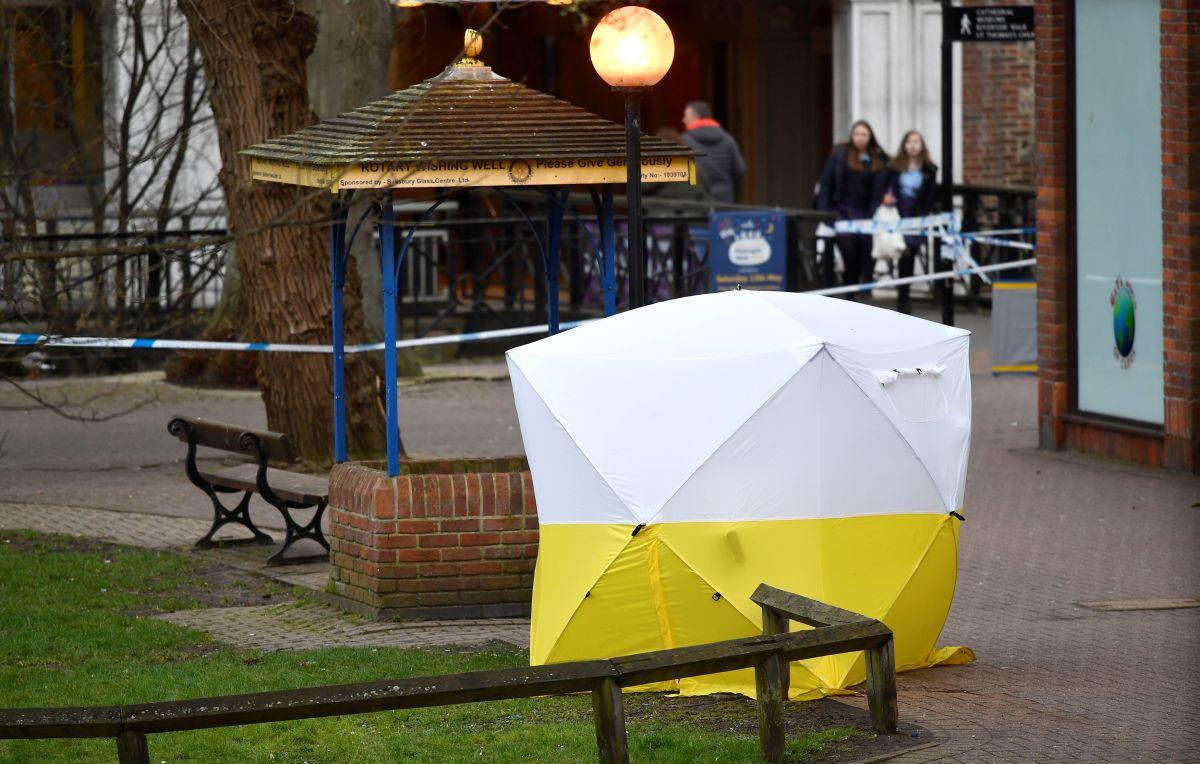 Skripal and his daughter were found slumped over on a park bench in early March / REUTERS
A bipartisan duo of House lawmakers on Friday introduced a bill that seeks to punish Russia for the nerve agent attack on a former Russian spy in the United Kingdom.
Reps. Joaquin Castro (D-Texas) and Mike Turner (R-Ohio), both members of the House Intelligence Committee, rolled out the Stand with UK against Russia Violations Act that would impose sanctions on anyone involved in the attack last month on Sergei Skripal and his daughter, Yulia, The Hill reported.
Both were found slumped over on a park bench in early March after having been poisoned with what officials say was a military-grade nerve agent Moscow is known to have developed.
Read alsoU.S. Treasury sanctions Russian oligarchs, officials, entities in response to worldwide malign activity
"The Russian government sanctioned attack on Sergei and Yulia Skripal and Officer Nick Bailey last month on British soil violated international law and indicates Putin's growing aggression and disregard for international standards of conduct. It's imperative that the United States stands with the United Kingdom and our international partners in signaling resolve with a strong response," Turner and Castro said in a statement.
The U.K., followed by France, Germany and U.S., all said they believe Russia was behind the attack, which used a highly lethal chemical agent known as Novichok. The attack put Skripal and his daughter in the hospital in critical condition.
The Castro–Turner legislation states the president would have the power to decide who to levy the sanctions against once it is determined who "knowingly engaged in, provided material support to, worked on behalf of" the perpetrators behind the attack. The bill is also intended to serve as a deterrent.
"Russian aggression must be met with strength and resolve, including through sanctions to deter future Russian attacks on dissidents, expatriates, and democratic activists," the bill reads.
"This bill also targets Russian financial institutions until [Russian President Vladimir] Putin ceases its practice of assassinating expatriates and dissidents outside of Russia."
If passed, the sanctions would be based off of those outlined in Countering America's Adversaries Through Sanctions Act, a bill Congress passed last year to punish Russia for its meddling in the 2016 presidential race as well as Moscow's military actions in Ukraine and Syria.
The introduction of the bill came the same day the Trump administration announced its plans to sanction seven Russian oligarchs and a dozen companies they own and control.