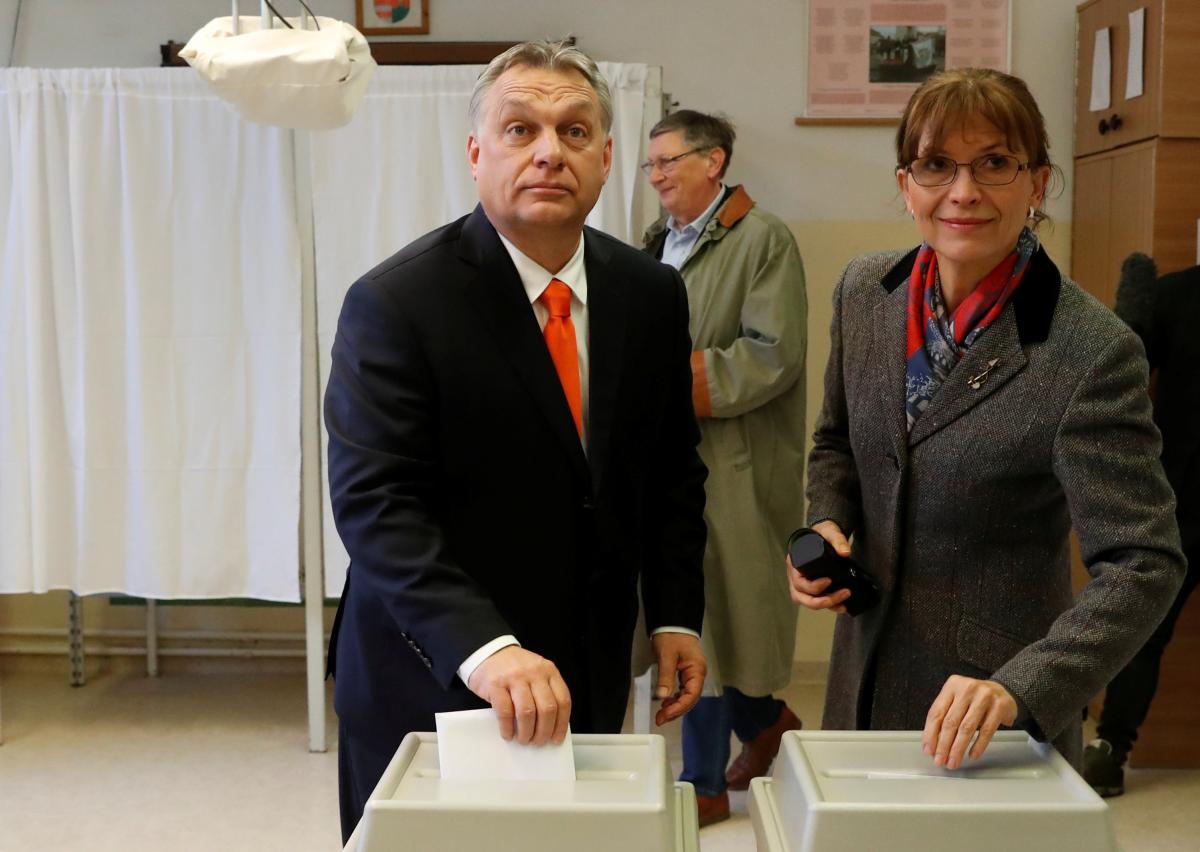 REUTERS
Hungary's right-wing Prime Minister Viktor Orban has claimed a landslide victory in Sunday's general election.
The 54-year-old will serve a third consecutive term in office, with his party Fidesz projected to keep its key two-thirds majority in parliament, according to the BBC.
Fidesz won almost half of the vote, with 93% of ballots counted, Hungary's National Election Office said.
Orban is a strong Eurosceptic who campaigned on an anti-immigration platform.
Leaders of the second and third-placed parties have resigned in light of the result.
With almost all votes counted, the nationalist Jobbik party is in second place with 20% of the vote. The Socialists are in third with 12%, and the LMP, Hungary's main Green Party, is in fourth with 7%.
Orban's legitimacy on a European level will likely be strengthened, as nationalist parties across the continent take heart from his victory.
There were only two consolation prizes for anti-Fidesz voters: most constituencies in the capital, Budapest, went to opposition candidates. And Fidesz have also lost a large part of the youth vote. The next Fidesz government can be expected to include younger ministers, in an attempt to address this problem.
Read alsoOrban's game pulls Hungary closer to Russia - mediaThe result spells trouble ahead for civil society groups which campaign for human rights and against corruption, and for critical media. Viktor Orban has promised a "settling of accounts - moral, politically, and legally" with his opponents.
The election campaign was dominated by immigration, with Orban promising to defend the country's borders and block migration by Muslims.
Orban is an avowed Eurosceptic who opposes further EU integration. He refused to take part in the EU's refugee resettlement programme and has praised Russian leader Vladimir Putin.
Marine Le Pen, leader of France's National Front, tweeted Orban her congratulations and said the "mass immigration promoted by the EU has been rejected once again."