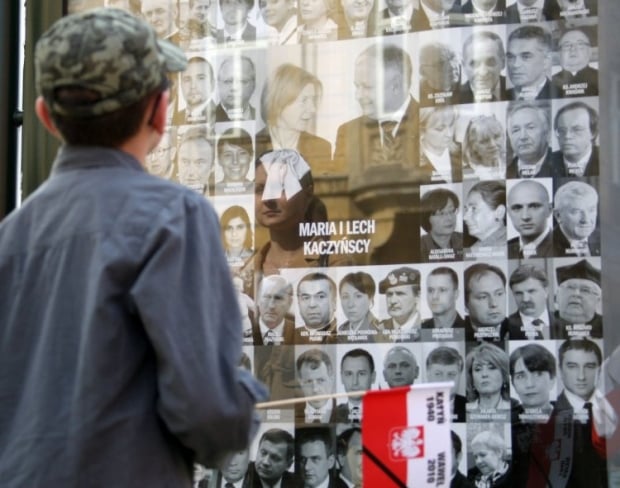 Photo from UNIAN
Poland's ex-Minister of National Defense Antoni Macierewicz, who now heads the Polish sub-commission to investigate the crash of a Tu-154 plane with former Polish President Lech Kaczynski and other senior officials of Poland in Russia's Smolensk in 2010, has said the official cause behind the death of the crash victims was an explosion that occurred before the plane hit the ground.
Thus, the passengers died before the plane fell, he told the Polish public broadcaster TVP 1.
Read alsoPoland's Lech Kaczynski was "last great" regional leader: Ukraine's Yushchenko
Macierewicz noted the causes of the disaster could be investigated for years, but the cause of the death of the Tu-154 passengers had already been established.
"The passengers had died from the explosion of the center wing before the plane collided with the ground," he said.
Macierewicz noted this would be stipulated in an official report signed by all members of the commission, which may be published in the coming days.
UNIAN memo. The 2010 crash killed Polish President Lech Kaczynski, his wife, and 94 others, many of them were top government and military officials.
The crash took place as pilots attempted to land a Soviet-made Tu-154 in thick fog at a rarely used airport near Smolensk, western Russia, to take part in commemorations of 22,000 Polish officers executed there by Soviet secret police in 1940.
The crash was the worst such disaster in Poland since World War II and left society deeply divided over its causes.