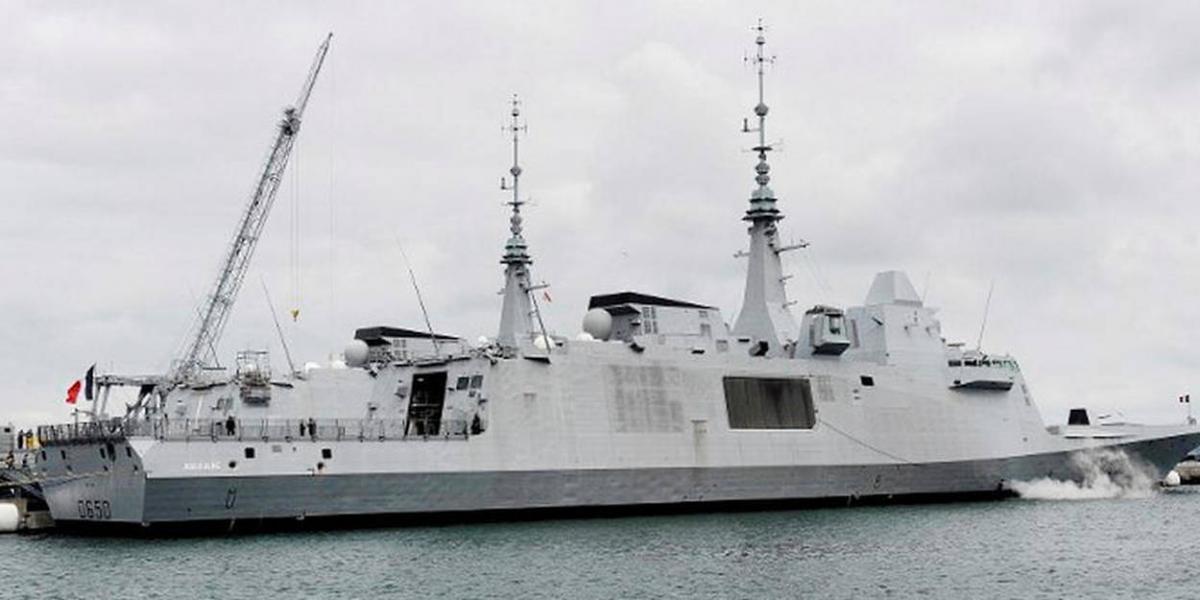 LePoint
The French frigate Aquitaine, deployed in the Eastern Mediterranean as part of Operation Chammal, this weekend saw a low-altitude overflow by at least one Russian jet displaying an "aggressive" posture, according to the term the newspaper heard, characterized by two elements. 
The first is the proximity: the aircraft has passed closer to the French warship. While such Russian visits are not rare in the vicinity of French ships, they are generally at a reasonable distance, thus marking an attitude clearly unambiguous, if not friendly. This time, the overflow was clearly more belligerent, according to the report by LePoint, The second significant element is that the plane was, this time, fully armed, turning the incident into a clear message to the French authorities, and particularly to President Emmanuel Macron, Chief of the Armed Forces. 
The target ship is one of the jewels of the French navy, equipped with weapons never been in operational conditions, the MdCN naval cruise missiles,  able to hit targets at more than 1,000 kilometers and able to be used in strikes against the Bashar al-Assad regime.
As reported earlier, French President Emmanuel Macron and U.S. President Donald Trump agreed in a phone call to work together to establish clear responsibility for an alleged chemical attack in Syria after saying that chemical weapons had been used in eastern Ghouta on April 7, according to Daily Sabah.