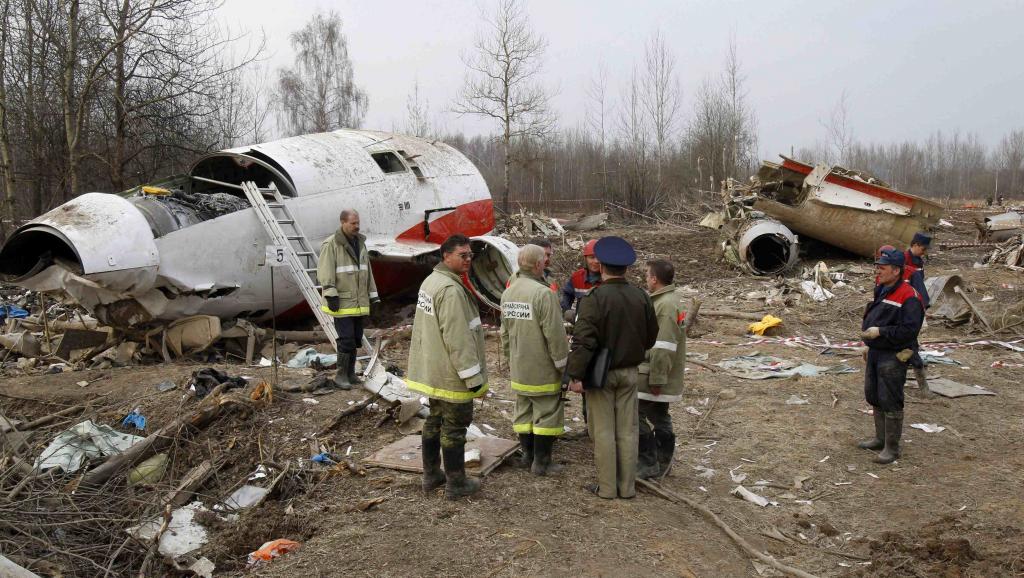 REUTERS
A Polish presidential plane flying to Smolensk, western Russia, in 2010 was "destroyed while in the air as a result of an explosion," according to a report by investigators released in Warsaw on Wednesday.
A commission probing the crash that killed President Lech Kaczynski and 95 others aboard - including top political and military figures - said that the incident was not a result of pilot error, Radio Poland wrote.
According to the commission, first the presidential plane's left wing exploded when the jet was more than 900 meters from Smolensk airport.
Later, while the plane was still in midair, there was an explosion in the plane's hull and a total power failure, according to the report.
Air traffic controllers in Smolensk gave the Polish plane crew erroneous information on their approach to landing, the report added.
Read alsoPoland's Lech Kaczynski was "last great" regional leader: Ukraine's YushchenkoThe report findings were released a day after commemorations across Poland on Tuesday, exactly eight years since the presidential plane disaster.
Poland's ruling conservative Law and Justice (PiS) party has long challenged an official report into the 2010 crash issued by the country's previous government, which cited a catalog of errors on the Polish side, while also pointing to errors made by Russian staff at the control tower of Smolensk Military Airport.
A Russian report placed all the blame on the Poles.
Law and Justice have launched their own inquiry into the crash which, in initial findings, suggested the plane was probably destroyed by a midair explosion, and that Russian air traffic controllers deliberately misled the Polish crew about the plane location as the presidential plane approached the runway of the Smolensk military airport in 2010.
In mid-December last year, Poland's defense minister at the time, Antoni Macierewicz, said that Russia was responsible for the plane crash. He also said that the Polish presidential plane was destroyed by "two explosions."
Read alsoMH17 downing: Media shed light on involvement of Russian ColonelIn January, the new team of investigators appointed by Macierewicz said that the jet's left wing was destroyed as a result of an explosion on board.
The commission said that the explosion had "several sources" on the plane.
Macierewicz, who now himself heads the commission probing the disaster, said that the report made public on Wednesday focused on technical issues and was not the final report into the crash.