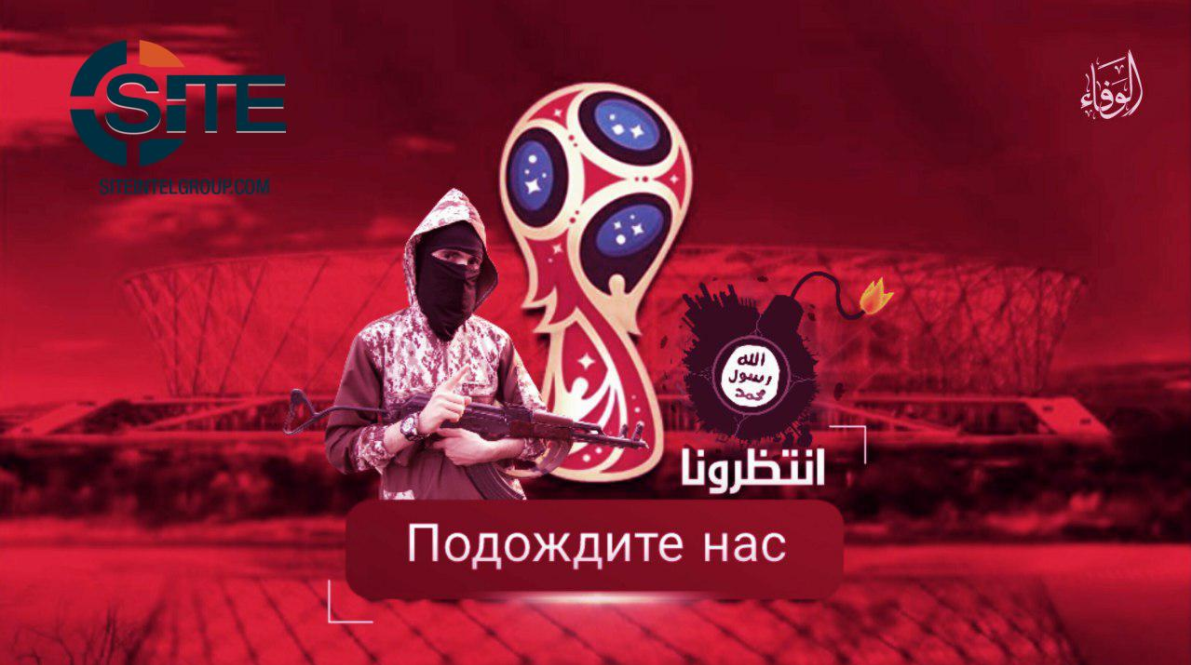 siteintelgroup.com
ISIS has threatened that Russian President Vladimir Putin will 'pay the price for killing Muslims', in the diminishing terror group's latest poster targeting the World Cup.
The poster shows a jihadist emerging from an explosion and holding an AK-47 aloft, with a packed football arena in the background, according to the Daily Mail.
President Putin can be seen on the left of the image with a black and orange target aiming straight at him.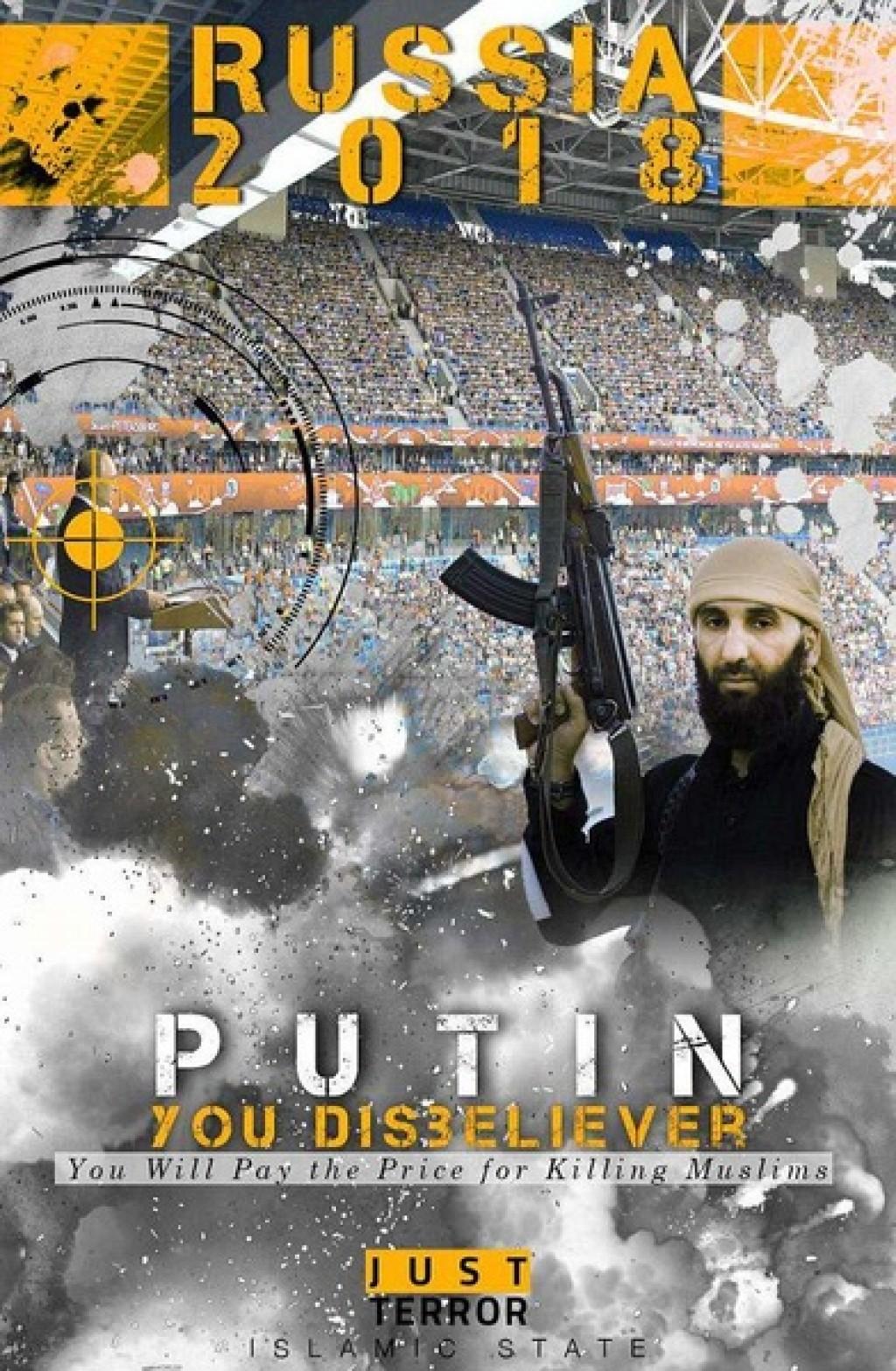 jamehnews.com
Across the poster is written; 'Russia 2018. Putin you disbeliever. You will pay the price for killing Muslims.'
The threat is likely to be linked to Putin's support for Syrian President Bashar Al-Assad in his government's fight against ISIS – a battle also fought by U.S.-backed Kurdish forces and other rebel factions in Syria.
The poster was picked up by terror monitoring groups on Twitter after it made the rounds on encrypted messaging app Telegram.
This is only the latest in a series of posters published by the pro-ISIS 'Wafa Media Foundation' threatening terror attacks on the World Cup.
The 2018 FIFA World Cup will be played across 11 cities in Russia from June 14 to July 15, when the final will be played at the Luzhniki Stadium in Moscow.