Putin and Obama hold talks on Ukraine, Syria and Iran
13:32, 11 November 2014
World
Russian President Vladimir Putin has had talks with U.S. President Barack Obama several times in Beijing, discussing U.S.-Russian relations, and the situations in Syria, Ukraine and Iran, the Russian leader's spokesman Dmitry Peskov said on Tuesday.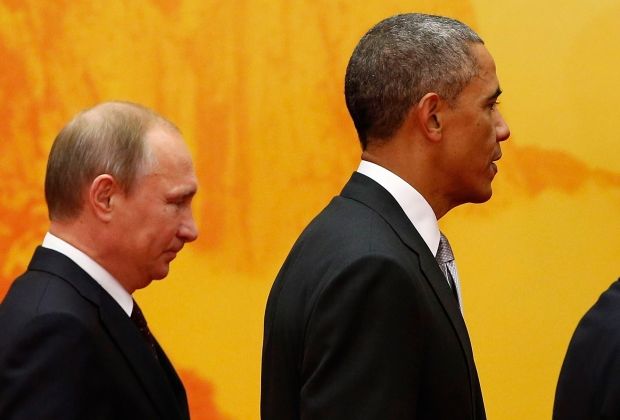 REUTERS
Peskov said he did not know whether Putin and Obama had discussed the fight against the Islamic State militant group. Obama and Putin are in Beijing for the Asia-Pacific Economic Cooperation (APEC) Summit, which this year is being hosted by China.
"Several times, even more than two times, the breaks [between APEC working sessions] were used to talk briefly with President Obama – [these were] short conversations, relating to the relationships between [our] states, the situation in Syria, Ukraine and Iran," Peskov told reporters on Tuesday, according to Russian information agency RIA Novosti.
If you see a spelling error on our site, select it and press Ctrl+Enter