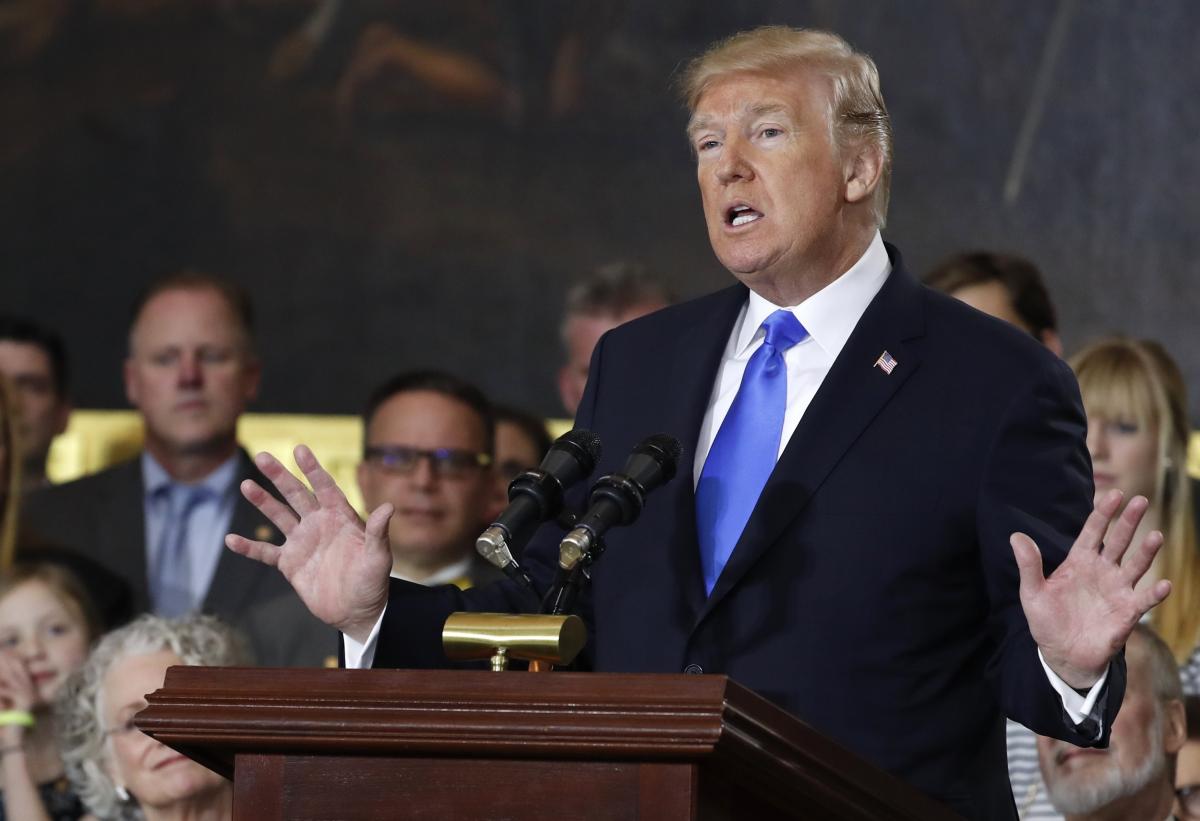 REUTERS
Two U.S. Navy destroyers armed with Tomahawk cruise missiles are in position and ready to be called into action, among other assets including jets and submarines should President Donald Trump make good on his threat to order a military strike on targets in Syria.
Trump caught most of his aides and the Pentagon off-guard on Wednesday by declaring on Twitter that "nice and new and 'smart'" missiles would soon be fired toward Syria – an announcement that came before an agreement had been reached between key U.S. allies, multiple American and Western officials said, CNN said.
Read alsoDoomsday grocery set: Russian media prepare citizens for bunker survival
Top military officials were at the White House on Wednesday afternoon to discuss options for Syria, according to senior aides, and a decision on how to respond to the weekend's chemical attack had not yet been made when Trump took to Twitter, people familiar with the discussions said.
White House press secretary Sarah Sanders insisted on Wednesday that a missile strike remains one of the many options on the table and said the President's tweet does not complicate the planning of a U.S. response.
Defense Secretary James Mattis said Wednesday that the U.S. is "still assessing the intelligence" on the recent chemical attack but noted that the U.S. military is on standby should Trump give the order for a strike.
"We stand ready to provide military options if they are appropriate as the President determined," he said.
Mattis also ignored a question about whether he was concerned about telegraphing U.S. military moves in Syria, a question appearing to refer to Trump's earlier tweet on Wednesday.